Independent business technology advisors.
"If you dislike change, you're going to dislike irrelevance even more"
Eric Shinseki
years experience. From vendor and accounting firm boardrooms, product strategy to technical support roles, channel management to direct sales, we have a breadth and depth of experience surpassed by few.
adding value. Our name is our promise, we add value or there is no fee.
system implementations. There's nothing like experience to build deep customer empathy!
Where 
technology
 & 
commercial reality 
meet, great businesses are made.
Strategy is a guide. Technology an enabler. Whilst great strategy and technology certainly help guide and enable great businesses, the "secret sauce" that separates good businesses from great ones, is in execution and accountability.
And this is what Value Adders does: we help develop the strategy, select the business technology and help to ensure accountability and execution to deliver genuine business value.
B2B software vendor advisory.
Helping B2B software vendors around the world with product/go-to-market strategies, acquisition due diligence and other commercialisation and advisory services.
Vendor selection projects.
We help organisations of all sizes with accounting, payroll and other business technology and services provider selection projects.
Market analysis-as-a-service.
We have deep knowledge on the Australian, New Zealand and global accounting, payroll, HCM & other B2B technology trends, products, companies and markets.
Payroll technology. DIY or Outsourced.
We provide vendor selection consulting, whether for software only or full-service outsourcing. We also offer payroll technology implementation services and support.
Blog.
Open sourcing accounting & payroll technology market analysis. General market, company, product and conference reviews. Independent, unbiased, no-holds-barred opinion pieces.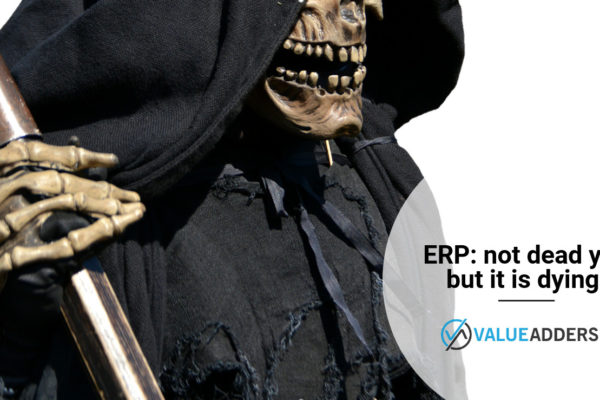 Many before me have tried to claim ERP is dead. Sage. Microsoft. And many more companies and individuals. Now its …
Recent videos from our Youtube channel.
Apps4 Wholesalers - why Matt developed this event
Budgets: QBo v Xero v MYOB Essentials
Xero vs QBo vs MYOB Essentials - Banking
Some of the companies we've worked with.