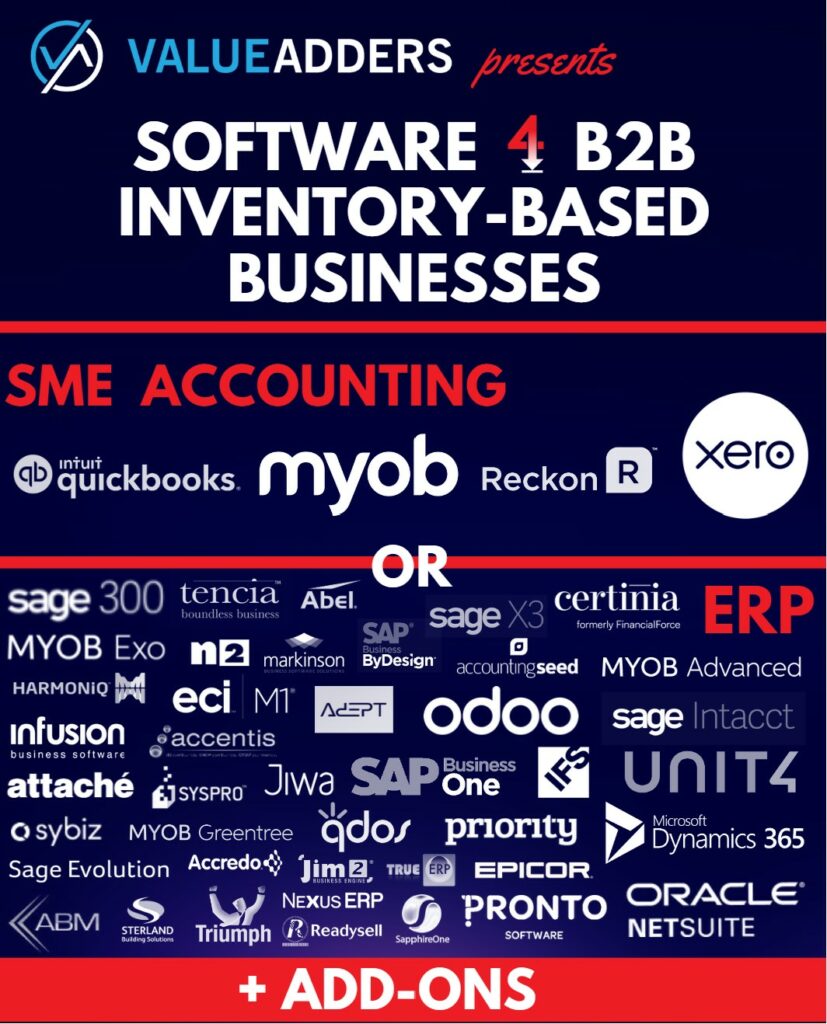 This infographic was originally pulled together for our Apps4 Wholesalers Conference & Technology Showcase events back in 2019. Matt recently sat down and updated it to 2023.
We note there's been a LOT of buyout/acquisition activity, particularly in the inventory management software space (DEAR bought by Cin7, Fishbowl by Diversis, Unleashed by The Access Group etc).
There have been quite a few logo changes. A few new players in traditional segments. A couple of name changes (FinancialForce now Certinia and DEAR now Cin7 Core for example).
And in 2023, the rise and rise of AI – we are seeing more traditional businesses adopt tools like ChatGPT by OpenAI for:
Help with writing emails and content;
Creating inventory information sheets and website product descriptions;
Fast and effective graphics; etc
NOTE: this is not promoted as a comprehensive list, quite the contrary. We openly admit there are far more tools available, but the sheer volume of what we have been able to pull together makes the point that B2B inventory-based businesses have a vast array of software tools available to them!