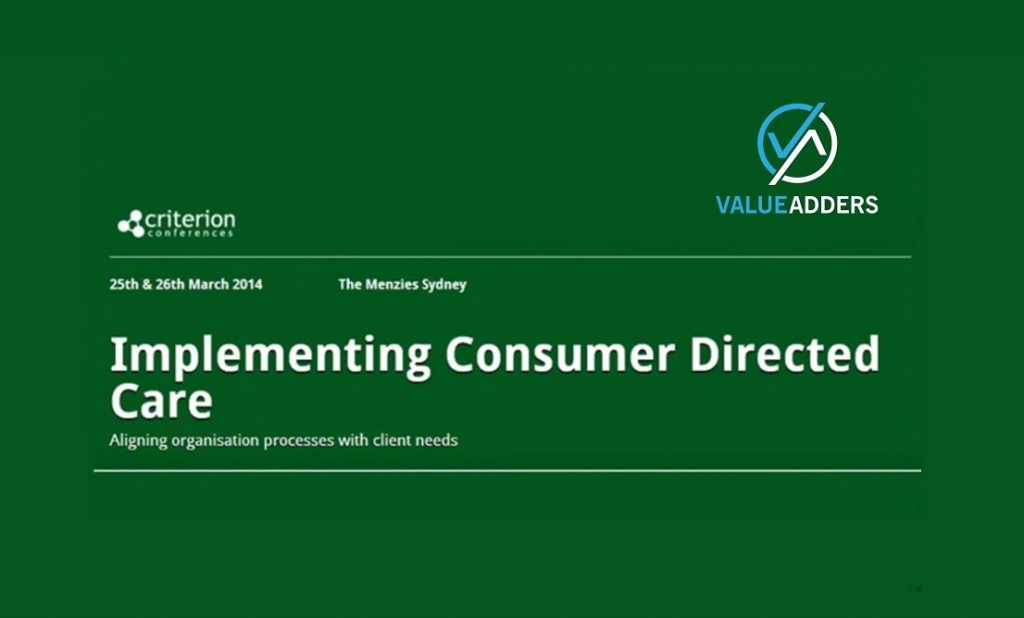 A holistic approach to CDC data collection and reporting
In March 2014 I had the pleasure of presenting at the Aged Care Consumer Directed Care Summit in Sydney.
Whilst most recognise the importance of technology, key decision makers (owners, CEO and other senior managers) too often abdicate responsibility for IT, using the "but I'm not technical" excuse.
Significant structural change is occurring within the Australian Aged and Community Care sector.
Driven by the Consumer Directed Care (CDC) funding model and the allure of significant growth opportunity, competition in the form of new and efficient players will create a need for major operational improvements within existing organisations operating within the sector (those funded in particular by DOHA).
Based on what we have seen in countries like the UK and Canada where the consumer-directed funding model has been in place for years, we know that many of the existing organisations within the sector will NOT survive the transition to a competitive funding model. New players, more equipped to grow within a competitive environment through access to resources and importantly, more efficient processes, will significantly change the industry.
A key driver of efficiency across all industries remains Information Technology (IT) systems. A recent Department of Communications and Technology study found that: "IT accounted for 60-80% productivity growth in nine industries studied".
Strategic investment in integrated business systems that focus on the elimination of the double entry of data and the accurate calculation of cost of delivery needs to be a core strategy for those reliant on DOHA funding to remain competitive and survive in the new CDC world. ISO 38500, the international standard for IT governance, specifies explicitly that, as IT is a key driver of business process, owners and senior management MUST take responsibility for IT governance.
In the absence of proper due diligence, many organisations are left with disjointed solutions, with manual and duplicated data entry rife. This may be OK under the old funding model, but it will not deliver the efficiencies needed to compete under CDC.