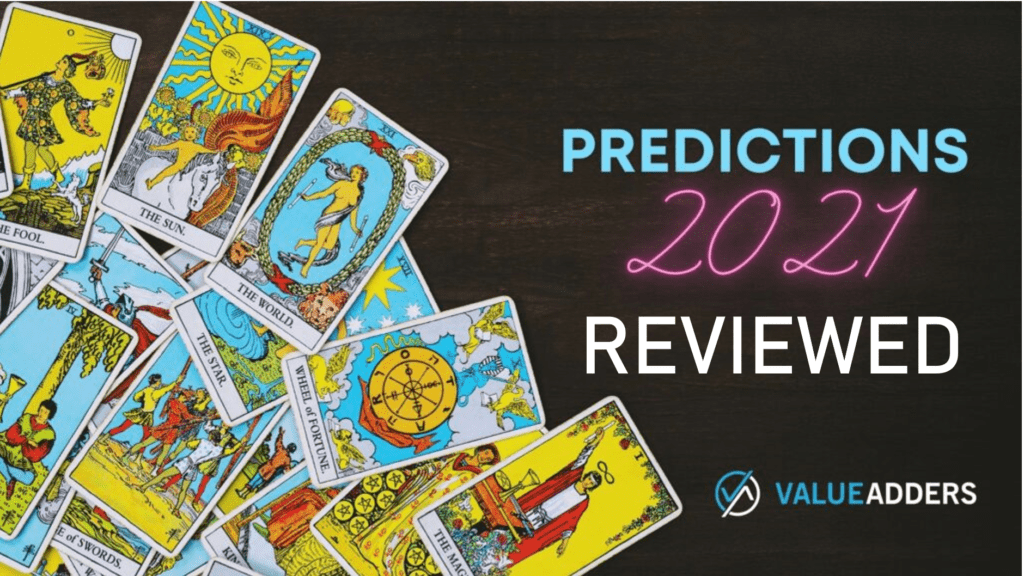 For the second year in a row, a hectic start to the year has meant a delay in my recurring new year's articles. My apologies to those who have been waiting with bated breath. For those who haven't been following along over the last few years, I generally start each year with 2 articles:
Predictions for the year ahead in Biztech – with a specific AuNZ focus; preceded by
A review of how I went last year to hold myself to account.
So it is the review of last year where I start. FYI here's the (unedited I promise!) blog from 12 months ago: Predictions for 2021 in AuNZ Biztech
So how did I go?! Well I was focused on the year being about acquisitions and I reckon, on a whole, I was spot on. Heather compiled a nice list on LinkedIn:
So I will claim my theme, the vibe, the underlying premise of my predictions were rock solid… how did I go with the details:
1. Xero to buy…
I mentioned 4 potential areas I thought they might make some acquisitions:
eComm/Inventory
Payments & Banking
Workforce Management
POS
On a whole, I, and by the looks of it the market, were disappointed with the lack of activity in the M&A space by Xero. Look at the share price for the year, vs its 2 key competitors globally:
That said, they did make 4 acquisitions in 4 areas that show their strategic use of M&A to drive specific outcomes:
How'd I Go?
Well, as we mourn Meatloaf's recent passing, I might claim "2 outa 4 ain't bad".
2. Intuit will buy…
Well, in short, my thinking was WAY too small. Here I was thinking Intuit needs to sort out the seemingly incomplete QBO Advanced "ERP" project – that no one outside the US has yet seen. Here I was pondering:
Little aussie Fathom;
Former kiwis Cin7; or
a Project Management platform like Scoro or Accelo
I also thought POS made sense, suggesting Revel or Lightspeed might be in the mix.
Instead, Intuit made a MASSIVE acquisition and a couple of smaller, technical ones:
Mailchimp -marketing automation for a lazy US$12b
Imvision – an API security company for a cheeky US$50m
DataDear – MS Excel connector for QuickBooks (and Xero – for how long?) – a "technology acquisition" rather than a business acquisition, meaning it fails to even get a mention on Cruchbase nor Intuit's websites.
Mailchimp is a HUGE play, which in hindsight fits CEO Goodarzi's style. Bet bets, big pay offs. Give or take a few million here or there, this acquisition is an entire Xero market cap. acquisition. Mailchimp is a well known, global brand, with a MASSIVE reach and database. Where's it fit in the "Powering Prosperity" strategy? Lead generation for SMEs obviously "front-of-house" story. But reality is, for mine, this is about data. The amount of data Mailchimp would have on global email deliveries and interactions is mind-boggling. The Intuit AI teams would be licking their lips as to what they might discover and be able to monetise.
How'd I Go?
Off the mark 👎- I still think my predictions for Intuit may eventuate, just not in the year I thought they would. Then again, maybe I have to think BIGGER this year…
3. The Access Group will buy…
Cruchbase lists 17 acquisitions by The Access Group in 2021, though several of these can be grouped as "Sage's SE Asian Assets" (including Handisoft and MicroPay) announced in 2020. Almost all others were UK based transactions, with just one 2021 announced and completed Australian acquisition with Definitiv.
I suggested:
Workforce Management (WFM)
Legacy, mid-market ERP
And I was right with Definitiv offering WFM and Payroll on a unified platform. Definitiv gives The Access Group not only a modern WFM, but also their only genuine Cloud payroll solution amongst a who's who of Australia's legacy mid-market payrolls in Attache, MicroPay and Wage Easy.
How'd I Go?
On the money👍with the WFM (though I didn't specifically mention Definitiv). Sadly no dice on legacy, mid-market ERP. Calling it a pass mark.
4. MYOB will buy…
After pretty much nailing the MYOB M&A playbook in my 2020 predictions, how'd 2021 pan out?
I suggested two key focuses:
"Growth Assets" in "New Markets", "Adjacent Verticals" and/or "Attachment to Accountants"
Legacy mid-market ERP
A note: The 2020 announced acquisition of Greatsoft's Australian assets was approved by the ACCC in 2021, but effectively made the 2020 list.
How'd I Go?
MYOBs 2021 acquisitions appear to have all been mid-market ERP professional services / Value Added Resellers (VARs), including:
I certainly don't see these businesses as strategic "growth assets".
I could argue they are legacy, mid-market ERP plays as they either were Greentree or Exo partners… but reality is I was thinking software vendor acquisitions over VARs… so I think a 👎is in order…
5. HR Tech consolidation
I explained it like so: I don't think the big 4 players above will be the only companies active on the acquisition trail in 2021. As I mentioned, debt is cheap and I think growth will be harder… Private equity will be a major player as will the companies already funded by PE firms. And HR tech seems to be a MAJOR focus of the active acquirers – in my mind largely due to it being a disparate market with no dominant players YET…
I went on to specifically call out Payroll Tech and HRIS.
So what happened in 2021?
Ceridian acquired Ascender in a MASSIVE deal for the Australian Payroll and HR tech space.
There was also Employment Hero's acquisition of KeyPay. And yet, there's been ZERO press..? Apart from my Linkedin Post of course:
It's weird, only some KeyPay partners got that email (which I obtained in confidence), not all… Richard, for many the face of KeyPay, has clearly left the building, yet no formal, external farewell. Nothing listed on Crunchbase. No noise.
I'm not sure what the story is, sure there was *some* common ownership already, but I would have thought the size of the deal (speculatively deduced of course) warrants national, broadsheet coverage… and effectively, significant free branding exposure for Employment Hero. Why has the opportunity not been grabbed? 🤷‍♂️ I'll just say, where there is a void of communication, normally comes speculation, rumours and mistrust… Keep in mind, many of Employment Hero's competitors have white-labelled or at least integrated KeyPay… what must they be thinking about the silence?
Anyway – I've also already mentioned Definitiv to The Access Group, who completed the acquisitions of MicroPay and Wage Easy from Sage in 2021 as well.
Then there was listed company Paygroup's $15.3m acquisition of IWS – a franchise group focused WFM, payroll and bookkeeping provider.
How'd I Go?
I'm comfortable saying I nailed the activity in the payroll space. 👍👍
No real action in the HRIS space apart from those listed above.
6. ERP Space
I thought we'd see movement in the space around:
Bank Feeds and Banking Automation
Project Management
Warehouse Management
So what happened in 2021?
We saw *some* movement in bank feeds with NetSuite having a fairly ordinary first crack at it I must say. Loads of issues. Limited ability to create transactions from the bank statement. NetSuite chose SaltEdge as their html scraper partner. SaltEdge is a very small play in this market and it shows.
In Oracle's defense we don't see much better across the ERP space. For example: Sage Intacct imports the bank statement, but offers nothing by way of transactions being able to be created from the bank feed. 🤦
Sissdata – aggregate suppliers to many vendors of bank feeds and bank feed consulting, took it upon themselves to release Microsoft Dynamics BC and SAP B1 bank feeds modules.
How'd I Go?
Sure bank feeds gathered some momentum in the ERP space as predicted, but we saw little to no action in the Project Management and WMS yet. I think even Meatloaf might say 1 outa 3 ain't great…
2021 with 2020 hindsight
So there it is, judge for yourself – certainly not my best year. But no-one could argue it wasn't a year defined by acquisitions – which was my major point. Picking specific acquisitions is hard, particularly in the short-term. I might revisit again in a couple of years and see whether any more of my specific predictions have played out.
Stay tuned… my 2022 predictions coming next week!
___
For more on Accounting, ERP, Payroll & HR tech:
Follow On Twitter: https://twitter.com/mattpaff and https://twitter.com/valueadders
Follow our Blog: https://valueadders.com.au/articles/
Follow our LinkedIn: https://www.linkedin.com/company/value-adders/
Like on Facebook: https://www.facebook.com/valueadders/
Follow on Medium: https://medium.com/@mattpaff