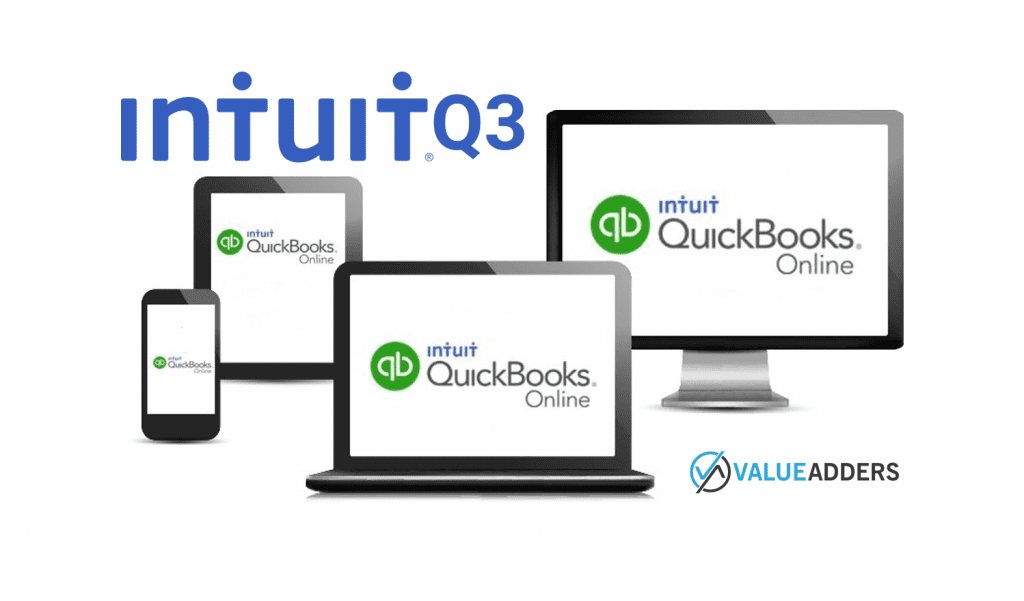 This morning (Aussie time), Wednesday May 25, Intuit released their Q3 update to the NASDAQ. Acknowledging its a quarterly update, rather than full year results, it doesn't say much, but there is some interesting commentary particularly in the conference call, rather than the Fact Sheet, that clearly lays out Intuit's strategy for QBo into the future.
Just a note upfront: Intuit is a much bigger company than QuickBooks Online (QBo currently accounted for only 3% of revenue in the quarter OR $78m of the total quarterly revenue of $2,304m), but when looking at industry trends and for a comparison with Xero, this is my focus.

The numbers:
Again, strong subscriptions growth for QBo, up 140k in the quarter to 1.397m. Q3 is the peak season for subscribers, so the jump in growth rate from last quarter was expected, but as a percentage its a ways behind last year (11% cf 15%) but up on raw numbers (140k vs 124k).
Looking at revenue, QBo revenue jumped $6m in the quarter to $78m, up 8% QoQ and 37% YoY. This is fairly consistent with the past couple of years, with the QoQ growth hovering between high 6% to mid 9% (represented by the yellow line below) and YoY between 33-38% (dark green line).
Again, unfortunately there is a complete absence in the announcement of modern SaaS metrics (ARPU, ACMR, Churn, CAC etc). Having a calculated estimate (taking the number of users at the start of the quarter [1.257m], calculating runrate for the quarter [+140k over 3 months], looking at total revenue for the quarter, allowing for a delay in revenue by 1 month…), they start Q4 with 1.397m subscribers, ARPU seems to be in the range of US$19-20/user/month with ACMR ~US$320m.
For comparison, Intuit's biggest competitor in the small business cloud accounting space Xero, recently announced their FY results with just over half, or 717k subscribers, ARPU ~NZ$29 (US$19-20) and ACMR NZ$258m (US$174m). A note, Xero includes Payroll where as Intuit separate out Payroll, which I will come to.
Some interesting quotes:
more than 80 percent of QuickBooks Online customers were new to the Intuit franchise
This absolutely speaks to market expansion, noting Desktop sales are up this Quarter and YTD!
Roughly 75,000 of our QuickBooks Online subscribers are using QuickBooks SelfEmployed, up from 50,000 last quarter
An entry level, new product, with lower ARPU, seemingly only sold in the US, QBo SelfEmployed seems to be contributing healthily.
Outside the U.S., QuickBooks Online grew roughly 60 percent, to 255,000 paying subscribers.
SO this speaks to a couple of points:
That's 25,000 in the quarter (just under 10% QoQ)
Down from 80% YoY growth in Q2
Intuit OWN the US and have taken their Desktop dominance to the Cloud. This equates to 1,142,000 subscribers (up 115k in the quarter) in the US compared to Xero with a poultry 62k in both the US AND Canada (they report on North America, not US). QBo effectively added twice as many customers in the US last quarter, as Xero have in total there!
Conversely, I would have to think Xero own the title for "the rest of the world" with 655k pure-cloud, SaaS SMB accounting subscribers outside North America. I am led to believe that outside the US, Intuit would also be behind PE owned Visma from the Nordic region (if their acquisition of Swedish competitor Fortnox proceeds).
Assuming the likes of Wave, Zoho, Freshbooks, Kashoo, SageOne etc etc aren't doing significantly better than Xero in the US, then SMB true-Cloud accounting penetration there must be less than 10% of the addressable market (cf over 30% in NZ and over 20% in Australia)!
Strategic Highlights
The investor conference call was also very interesting in the discussions (albeit not using SaaS language) around growing ARPU and reducing Churn among QBo subscribers.
…we know QuickBooks Online retention is 11 points better when a small business works with an accountant, so we're tapping into our accountant network to make these connections. Nearly 600,000 QBO subscribers are now linked to accountants, up 70 percent versus last year
This talks to the channel strategy for aggregation but also to reduce churning; and Cross-sell /growing "share-of-wallet"/ARPU – as they promote professional tax (now called ProConnect) to the Accountants as well.
Approximately 15 percent of QBO customers connect to at least one third-party app, up from 9 percent last year
Intuit have previously mentioned a reduced churn (higher "stickiness"), with clients using ecosystem add-ons.
Payroll and payments are key drivers of retention and revenue per customer, and attach rates remain healthy, at 19 percent for payroll and about 8 percent for payments.
This speaks directly to the greater #Fintech opportunity for SMB Cloud accounting tech (which I wrote about in a previous article). This is why there is a land-grab on at the moment. Get the client base, and grow ARPU ("attach" rate) and reduce churn over-time with additional services.
In Summary
I could probably keep going, but in summary: Wow, Intuit are a big, innovative company, for mine entering a significant growth phase, with a very clear strategy (across the business units, not just my focus here, QBo). I know they had a massive head-start and there's a LONG way to go, but they seem to have already won the US SMB Cloud Accounting space.
BTW if we were 10% of the way through SMB Cloud accounting adoption in the US (and I don't think we are) and Xero maintained their current, low market-share, that's still over half-a-million US customers in a penetrated market!
Here's the announcement for those interested in reading more: https://investors.intuit.com/financial-information/quarterly-reports/default.aspx
___
For more commentary by the author on Accounting & Payroll tech: