It would appear people keep looking for someone to blame for the spate of underpayments that keep grabbing media attention in Australia in recent times. Invariably it falls on the excessive "burden of compliance", software vendors and the poor old payroll technicians. What an absolute crock!
Who issues the contracts? What role in an organisation is designated by the CEO and board to ensure compliance with IR/HR laws?
10 years ago they would have been called Head of HR. Today we are supposed to call them "Chief People Officer" or "Head of People and Culture".
In the late 90's, I completed a business degree with a choice of 3 majors: marketing, management and HR. I have no doubt universities still offer courses in marketing and management, but I wonder if they still offer HR or is it a "People and Culture" degree/major now?
No other department, common across the realm of business, has been able to change its very definition unilaterally, regardless of the business need, like the HR Profession.
No longer are they focused on compliance and ensuring the business is employing the right people, on the right contracts, in the right roles. Now, HR is all about ensuring the organisation has its values printed on the wall. That dogs are welcome in the workplace. That staff get ample opportunity to bond at social events like escape rooms and laser tag…!
The compliance burden is to blame
Sure, there's been some moving of the goal posts over the last 15 years: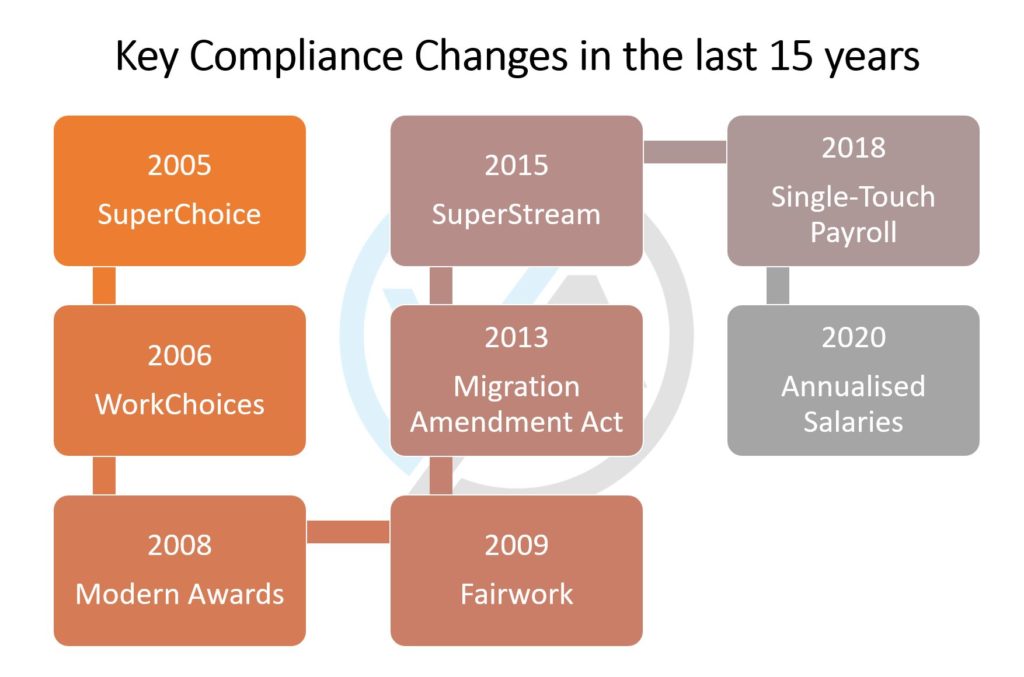 BUT, let's get some facts:
We have transitioned from some 4,400 state-based instruments to 122 federal awards in that time!!
We have transitioned from each state having its own annual leave and sick leave provisions, to a unified National Employment Standard (barring Long Service Leave, which no government has dared to fix, yet).
The fact is, employing people in Australia and knowing which award and what leave entitlements they get, has SIMPLIFIED significantly in the last decade and a half.
Sure, compliance could be easier, better, clearer. Legislation could avoid words like reasonable in hope the common law courts will define what that actually means. Awards could avoid unclear verbiage and contradicting paragraphs. Staff at FairWork could give clear, consistent and on the record advice. And politicians could work in the long-term interests of the country, rather than focus on winning elections… but the reality is, this is the hand we have. It's a truckload better than the one we had 15 years ago, so just deal with it and stop whinging about it…
It's the software's fault
As far as software being the scapegoat…
Software is only as good as it is built, implemented, configured and maintained. Fullstop.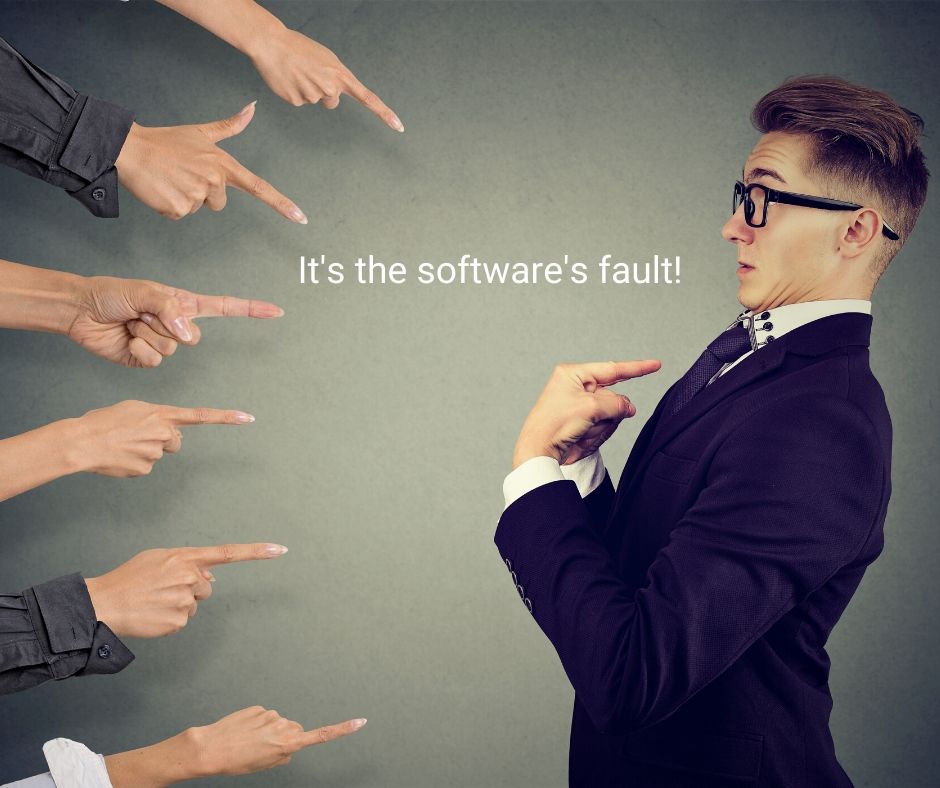 There is no argument. If your software is producing non-compliant outcomes, then your company either:
chose the wrong software or implementation partner;
didn't scope the project properly;
didn't test it enough during implementation; or
didn't put processes in place to ensure it maintained its compliance as time went on.
Its your fault, not the software!
It's the Payroll department's fault
Sure, it is, in part, but how many stand alone payroll departments/professionals are there really?
The role of Payroll technician is generally taken on as either:
In the majority of businesses, as a part-time role, as an adjunct to another role (typically Accounts Payable or HR); or
Where size and complexity suffice, as a dedicated role/department that is very focused on paying staff, on time and generally in a compliant manner.
Organisations such as the Australian Payroll Association and The Association of Payroll Professionals have done a great job, building awareness of, and skills within the "profession". The common joke is no-one set out to be a payroll professional, its a role you adopt through circumstance.
But who typically issues the employment contracts? Who defines the roles and the pay rates relative to the awards? My experience is, rarely the payroll technician!
And besides, the Payroll department rarely reports directly to the CEO. Most commonly they report to the CFO or… what used to be called Head of HR…
It's HR's fault
If a company's balance sheet is wrong, its the CFO (and external auditors) who get the blame.
If the company misses sales targets, its the Sales Director or CEO that gets the blame.
If a company's products are delivered to market faulty, its the Production and Quality Assurance managers that get the blame.
If a company doesn't structure, check and regularly audit staff remuneration in a compliant way, surely its the Head of HR that should get the blame? Except, there is no Head of HR any more…
The whole point of this rant is to highlight the fact that HR has transformed itself into "People and Culture" and I feel there is no small coincidence that we are now beset by compliance issues in the void that was left behind.
Some will argue this is a spurious correlation. I would argue cause and effect.
As an aside, here's a spurious correlation thanks to https://www.tylervigen.com/spurious-correlations


Anyway, jokes aside and just to make a further point… Given the widespread attention on underpayments and "wage theft", the new corporate manslaughter laws, the annualised salary laws… etc, one might think the HR industry would focus a little more compliance. And yet its major events continue to completely ignore any compliance content. Go to the AHRI National Convention, the peak body for the profession and its showcase event, expecting to learn anything about what's happening from a compliance perspective in Australia and you will be disappointed to find only content about building the right culture and what happens when the robots come to displace our jobs. When will AHRI change its name to AP&CI (Australian People & Culture Institute)??
In closing
So there it is. I'm calling it out (perhaps a little tongue in cheek). I figured I might as well pile on with all the finger pointing going on and raise my little whinge about the evolution of HR to People and Culture. Keep an eye out for my next articles:
It's the external advisor's fault;
Its the compliance department's fault;
It's the media's fault.
It wasn't my fault!
___
For more on Payroll, HR tech, ERP & Cloud Accounting, Follow On:
Twitter: https://twitter.com/mattpaff and https://twitter.com/valueadders
Follow this Blog: https://valueadders.com.au/articles/
Follow our LinkedIn: https://www.linkedin.com/company/value-adders/
Like on Facebook: https://www.facebook.com/valueadders/
Follow on Medium: https://medium.com/@mattpaff