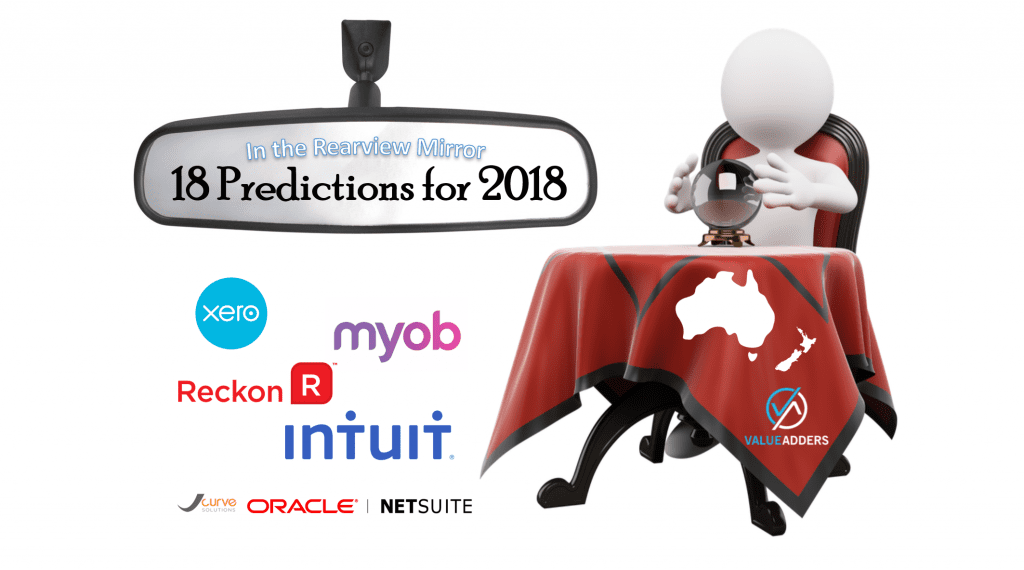 Predicting the future is hard.
Holding yourself publicly to account for your predictions is even harder, and probably why few people do…
Before I publish my 19 predictions for 2019, it is my tradition and want, that I review my 2018 efforts.
After a solid performance in 2017, I'm marking my 2018 edition a solid B, with comment that "the student can improve with more focus in 2019!"
Here they were and here's how I went:
1. ACCC to approve MYOBs acquisition of Reckon Accountant's division
N/A
Well, the truth is we'll never know. In May MYOB withdrew from the deal before the ACCC had a chance to officially rule. One could argue they were just pre-empting the result given the ACCC had released a letter of concern. But, I still think they wouldn't have blocked the deal with enough, genuine research.
2. Reckon to find a home for its Legal Practice division
WRONG
3. Significant consolidation, acquisition and investment activity in Au HR Tech
CORRECT
2018 was a massive year of consolidation and investment in Aussie HR tech, including:
In March, EmploymentHero announced an AU$8 million capital raise.
In August, FlareHR announced an AU$21 million raise.
In September Ascender acquired PeopleStreme for what I hear was a big number.
In November, Deputy announced an AU$111 million raise, reported as the largest series B funding in the history of Australian start-ups.
ELMO made a raft of acquisitions throughout the year, starting with Pivot Remesys in February and most recently HR Onboard in December;
QED
4. Single-Touch Payroll to be delayed
WRONG – STP started as set-down, July 1 2018 for organisations with 20+ staff, with small business scheduled for July 1 2019.
5. Growing focus on micro business (the gig economy) tech
CORRECT
In March, Saasu founded Marc Lehmann published an announcement that he was transforming Saasu, one of the original leaders in online accounting tech, refocusing the business on Australia and "sole traders, micro businesses, consultants, contractors and early stage e-commerce."
In July, Aussie start-up and micro-business focused accounting tech Rounded announced a successful Series A raise.
In November, Intuit showed the continued stellar growth in the sector announcing as at the end of October, QuickBooks Self-Employed "subscribers grew to approximately 745,000, up from roughly 425,000 one year ago."
6. Bain to fully exit MYOB
CORRECT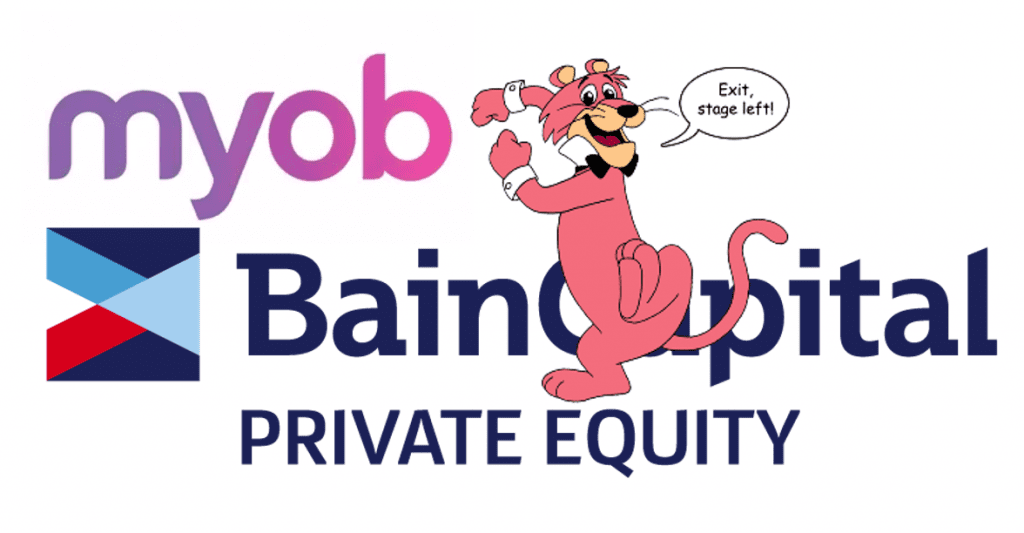 In October it was announced that Bain were exiting MYOB through a trade sale to KKR who subsequently made an offer to acquire the remaining assets from shareholders, which the MYOB board on December 20 advised that it was "not in a position to recommend the revised proposal", subsequently only 4 days later approved….
7. Emerging markets to emerge in 2018
Probably WRONG but…
I'm not sure on this one.
On one hand, Intuit closed its Singapore (Asian) office, indicating Asia was not in its immediate growth plans.
On the other, Xero remain very heavily invested in Asia and Terrapin launched to great success their Accounting & Finance Show in Singapore in September with Cloud Accounting (particularly Xero and local player Financio) front and centre and the key talking point.
In Japan local player Freee continued its amazing growth, with US$60m Series E capital raise in August. Across the rest of Asia we can see local, emerging players in markets like Thailand (Flow Account), Malaysia/Singapore (Financio) and Indonesia (Jurnal).
Then you have Intuit taking a partner model for QBo into South Africa with EasyBiz, where Xero and Sage are both very present and active.
Intuit are investing heavily in India and Brazil.
But, the reality is, the key battlegrounds and focus of the major vendors in 2018 and for the foreseeable future remain the UK and then probably Canada.
8. Xero to crack 1.5 million customer ahead of 1H19 reporting time
CORRECT
As 1H19, Xero have 1.579m global subs.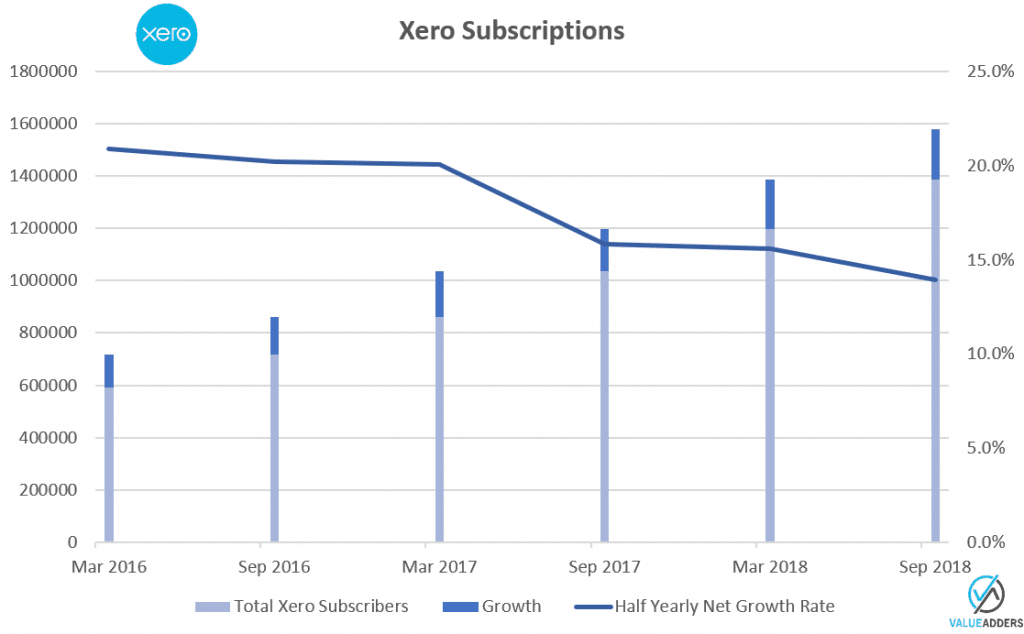 9. Intuit to add more than 1m new QBo subs in FY18
CORRECT
Finishing Q4 2018 (July 31) with "over 3.4m" subscribers, Intuit:
Added over 1 million QuickBooks Online subscribers during fiscal year 2018.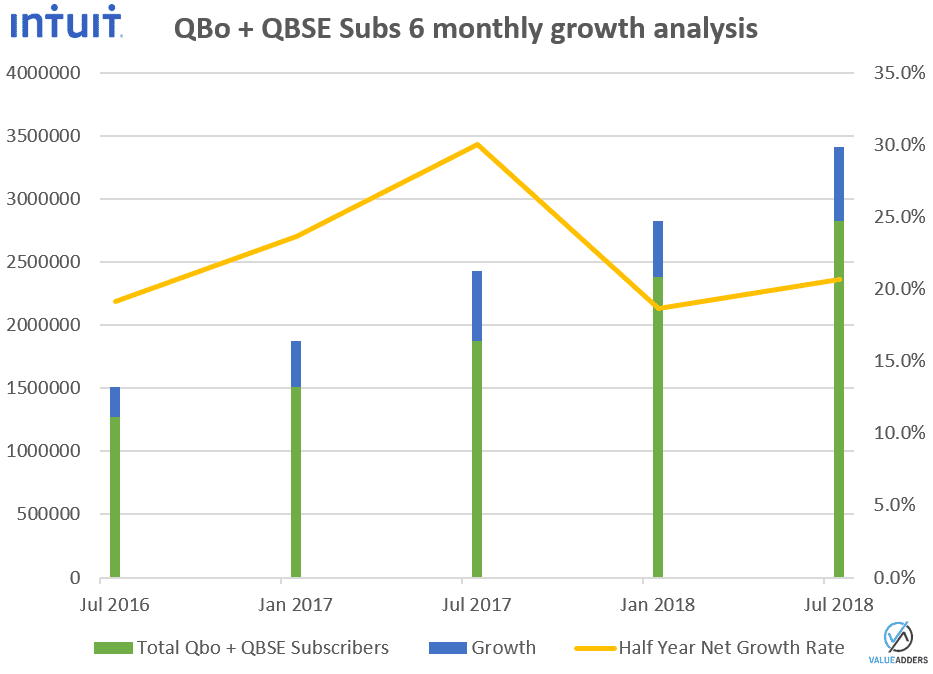 10. Cloud-based tax software to be the hot-topic of 2018
CORRECT
The fall-out from the MYOB / Reckon no deal created much debate, discomfort and a significant focus on the AuNZ Accountant's software space, including tax.
In late 2017 Sage announced it had taken Handitax to the Cloud.
In 2018, H&R Block dumped Reckon (Elite) Tax for the new Sage solution.
In October, Intuit announced a partnership with LodgeiT for integrating a Tax solution with QBoA.
In November NZ company TaxLab announced its intention to enter the Australian market.
Also in November, Xero announced the acquisition of UK tax-technology vendor Instafile for 5.25 million pounds.
11. The JCurve / NetSuite relationship to evolve
CORRECT
It appears JCurve have quietly ended its dalliance with MYOB Advanced, with all mention of the product removed from the JCurve website and the only mention in FY2018 accounts being: "Net Profit Before Tax Financial result impacted by project losses incurred from MYOB Advanced projects". Still no official announcement has been made, I await their 1H2019 announcement.
Two conclusions arise:
Acumatica (MYOB Advanced) is faltering under MYOB. This is not the first MYOB Advance partner to exit the channel after difficulties in implementations and managing client expectations vs delivery. MYOB have issues in the mid-market despite their claims – look out for my 2019 predictions for more.
It shows, as predicted, the JCurve relationship with NetSuite has evolved… but probably not as I expected, with JCurve now offering Suite Success as a (the?) leading NetSuite partners in SE Asia (after a recent acquisition).
My long odds, outlandish predictions
12. Reckon to declare a special dividend and then de-list
WRONG (but I was right, outlandish)
13. Sage to invest in MYOB
WRONG (but I was right, outlandish)
I don't think it will happen, but it probably should
14. Intuit should acquire KeyPay
CORRECT – Intuit didn't acquire KeyPay.
15. Intuit should acquire remaining assets of Reckon
CORRECT – Intuit didn't acquire any Reckon assets.
Some think it will happen, I don't
16. Sage will not acquire Xero
CORRECT – Sage didn't acquire Xero.
17. Rod Drury won't go the way of Steve Jobs at Apple circa 1985
WRONG
In March, Rod did go the way of Steve Jobs circa 1985. Kind of… Obviously it seems a far more amicable exit for Rod than Job's original exit from Apple. Will we see him back to right the ship circa 2028? 🙂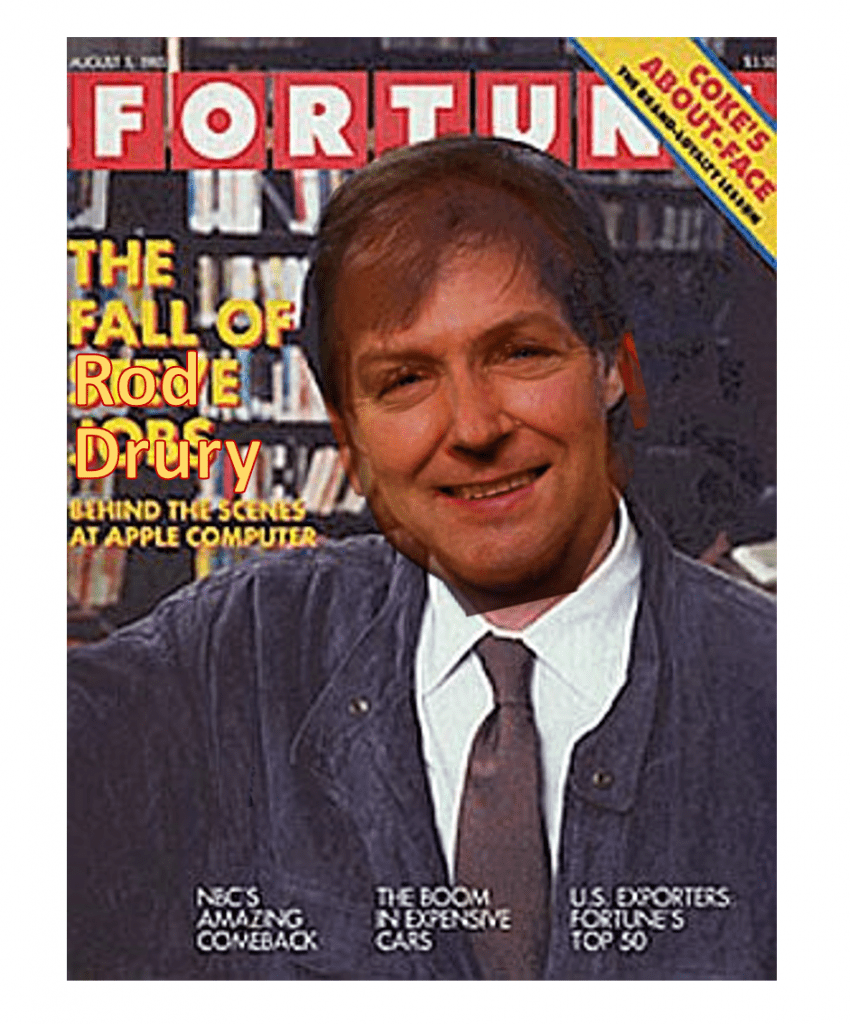 18. MYOB will not be the next Dick Smith Electronics
So far CORRECT – MYOB lives on and is about to enter its third life as a private equity owned company.
Conclusion
All in all, not a bad year for predictions from me. Probably grading myself a B. Aiming for better in 2019.
Watch out next week for my 2019 edition. This year I will be once again stepping up my game, putting my proverbial "balls (reputation) on-the-line" and hold myself to account come years' end. #WatchThisSpace
___
For more on Accounting, Payroll & HR tech:
Follow On Twitter: https://twitter.com/mattpaff and https://twitter.com/valueadders
Follow our Blog: https://valueadders.com.au/articles/
Follow our LinkedIn: https://www.linkedin.com/company/value-adders/
Like on Facebook: https://www.facebook.com/valueadders/
Follow on Medium: https://medium.com/@mattpaff