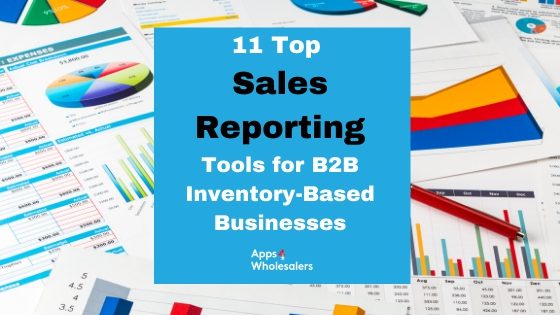 It appears that no ERP, Accounting nor Inventory Management system has really nailed sales reporting / sales analysis as we often get asked about the best reporting add-ons by clients.
There are an absolute plethora of reporting / business intelligence add-ons on the market. Not all work well for inventory-based businesses who typically want to analyse sales by customers, products, reps, locations, regions, groups, revenue, margin, units etc etc.
So we thought we should pull together a list of the most popular and best Sales Reporting add-ons in Australia for B2B inventory-based businesses including wholesalers, manufacturers, distributors and importers. In no particular order: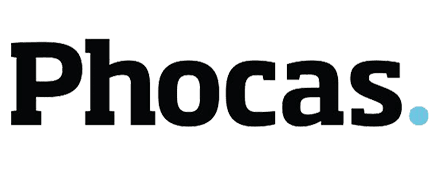 Phocas Software
Phocas Software have been developing and supporting its proprietary reporting tool since 2001. Founded in the UK, Phocas is global player with a significant local presence in the Australian market where most of the C-Suite executives can be found.
With a particular focus (pun intended) on sales reporting in the B2B wholesale and manufacturing sectors, Phocas has amassed around 1,700 mid-market to Enterprise customers around the globe by offering a hand-in-glove, software and professional services, approach to meeting their customer's needs.
ERP and Inventory Management Integrations
Microsoft Dynamics: AX (Finance & Ops), GP and NAV (Business Central)
MYOB: AR, Exo and Advanced
Oracle NetSuite
Epicor
SAP: Business One, By Design and more
Pronto
Sage: Line 50, 100, 200, 300 and X3
SysPro
and more
---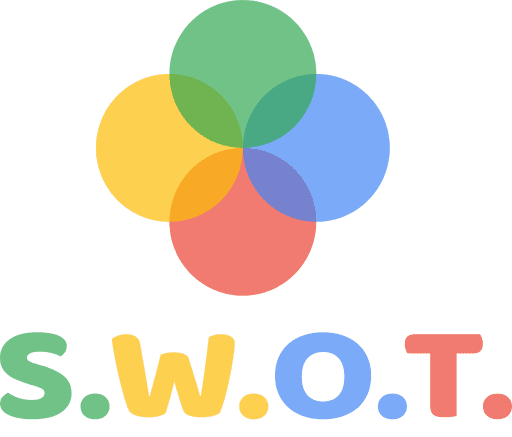 SalesMatrix & SWOT
Born in Melbourne at the turn of the century, SalesMatrix is now a global player in the Sales Reporting for inventory-based businesses market with clients and distributors all around the world. Their original Windows Desktop application, SalesMatrix, remains an incredibly powerful, intuitive application built around the concept of an OLAP cube for slicing and dicing data with simple clicks of the mouse.
The thing that stands out about SalesMatrix is their new SalesMatrix SWOT smartphone app. After nearly 20 years developing the SalesMatrix application, the team at SalesMatrix recognised that complex data analysis is rarely the domain of B2B Sales Reps, so they set about creating a tool that would take the complex and make it simple. SWOT uses complex algorithms to analyse sales data and then presents this information to Reps as Plain English (or any language) insights that helps them identify the Strengths, Weaknesses, Opportunities and Threats against each of their clients. It's an amazingly powerful tool to see in action!
ERP and Inventory Management Integrations
MYOB Exo
Microsoft Dynamics: GP and NAV (Business Central)
Oracle NetSuite
DEAR Inventory
Unleashed
Attache
Sage 300
Advanced Business Manager
Sybiz
Xero
and more
---
BI4Cloud
Founded by the people who brought you the wildly popular Interactive Reporting software, and the ERP Century Software, BI4 Cloud as the name suggests, was specifically written as a Business Intelligence platform for the Cloud.
Based in Sydney, this local player has clients across the globe, a significant proportion of which are inventory-based businesses who use the product specifically for sales reporting. Whilst probably the most widely used reporting add-on for MYOB and Inventory Management System Datapel, BI4 Cloud is rapidly expanding its reach into other ERP, Accounting and Inventory Management systems.
ERP and Inventory Management Integrations
MYOB AccountRight Classic, AccountRight Live, Exo and Advanced
ABSS Premier
Priority AccountEdge
Datapel
Xero
QuickBooks Online
Attache
SAP Business One
and more
---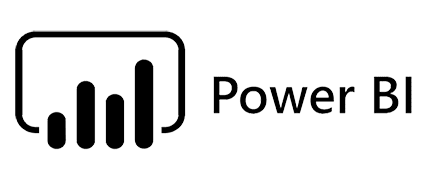 Microsoft Power BI
Microsoft have long owned the reporting space with MS Excel – by far the world's most popular and widely used tool for data analysis and reporting. Power BI is the reporting tool Microsoft built this century and its taking over the world, much like Excel did decades before it!
Power BI is a serious powerful piece of kit that allows reporting on practically anything. As with all really flexible tools, Power BI is only as good as the tradesperson using it. Its not the sort of tool I'd recommend the average sales manager pick up and try to develop their own reports. Microsoft themselves recognise this and more and more we are seeing companies pop up who leverage Power BI to deliver a "white-label", industry specific solution.

One such provider in the region, specifically targeting inventory-based businesses is SMEtric Insights. With a wide range of integrations, SMEtric Insights based out of New Zealand (with a Melbourne office) offer a packaged solution leveraging Power BI and other technologies to deliver a modern, user friendly solution.
ERP and Inventory Management Integrations
MYOB Exo and Advanced
Xero
QuickBooks Online
Cin7
ECi M1
Accredo
and more
---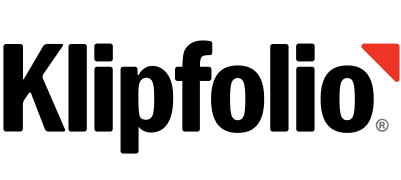 Klipfolio
Klipfolio is a highly popular Dashboard system used by a large number of Wholesale & Distribution businesses across the world.
Klipfolio is great for those looking for simple dashboards to present on TVs in the sales area or warehouse
ERP and Inventory Management Integrations
Huge array of "out of the box" integrations from social media to CRM, SQL to Xero.
No specific ERP/IMS integrations
---

Zoho Analytics
Zoho have software for just about everything in business. From CRM to Helpdesk, accounting to spreadsheets, Inventory Management to Reporting, Analytics and beyond. Their MO is to identify a good product and build their own version of it, at scale, generally at a cheaper or bundled price.
Analytics is one of those tools, effectively crafted on the idea of Microsoft Power BI. It can be embedded and white-labeled like Power BI and so you won't necessarily know who is using it. Its decent and its cheap, particularly if you bundle as part of Zoho One.
ERP and Inventory Management Integrations
Zoho CRM, Inventory Management and beyond
No specific ERP/IMS integrations, just general integration capabilities.
---

Google Data Studio
I can't cover off Klipfolio and Zoho Analytics without mentioning Google's free Data Studio. Part of the Google Marketing Platform, with obviously great integration to Google's products such as Google Analytics and Ads, Data Studio has over 150 native integrations and is a excellent, free option for data visualisation.
Whilst great for eCommerce businesses, its far from an inventory management focused solution and whilst integrating with other data sources like ERP is possible, Data Studio isn't really a serious competitor to many of the others on this list, for sales reporting for the average inventory management business. Not without serious technical assistance anyway.
---

Sage Intelligence Reporting
Sage Intelligence Reporting is distributed in Australia by Alchemex.

Alchemex have a suite of reporting and dashboarding products they work with, but Sage's Intelligence Reporting is the most popular and relevant to inventory-based businesses.
Sage Intelligence is a flexible, Excel-based reporting solution that integrates with a host of ERP and accounting systems, not just Sage products. They even have distribution agreements with local ERP providers like Advanced Business Manager.
ERP and Inventory Management Integrations
Sage: Line 50, 100, 200, 300 and X3
Advanced Business Manager
MYOB AccountRight Classic
and practically any ODBC or OLEDB compliant data source
---

IBM Cognos
Well-known, long-standing player in the reporting and analytics space, typically in the enterprise market and above, Cognos deserves a mention here. Local ERP player, and popular inventory management ERP, Pronto have a distribution arrangement with IBM and this certainly adds to Cognos's popularity in the inventory management vertical.
Whilst it is getting better, Cognos is a beast of a product, not the most modern or user friendly. I wouldn't recommend it for smaller businesses, but probably is a decent option for larger wholesalers and manufacturers.
---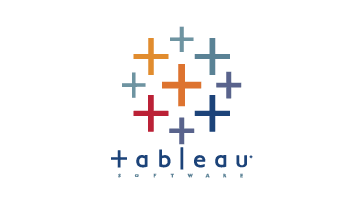 Tableau
Ranked by Gartner as second to Microsoft in terms of "Analytics and Business Intelligence Platforms". Tableau is a genuine option for organisations with scale and internal technical resources to develop and maintain their BI.
---

Qlik
Qlik offer a suite of products to deliver an integrated reporting layer. Again, not for your average SME wholesaler (without external help), but a serious option for larger organisations with the internal resources to develop and maintain their own Business Intelligence function
---
For more on business technology follow on:
This blog: https://valueadders.com.au/articles
Twitter: https://twitter.com/mattpaff  and https://twitter.com/valueadders
Follow our LinkedIn: https://www.linkedin.com/company/value-adders/
Like on Facebook: https://www.facebook.com/valueadders/
Follow on Medium: https://medium.com/@mattpaff
---
Originally posted on https://apps4.co/