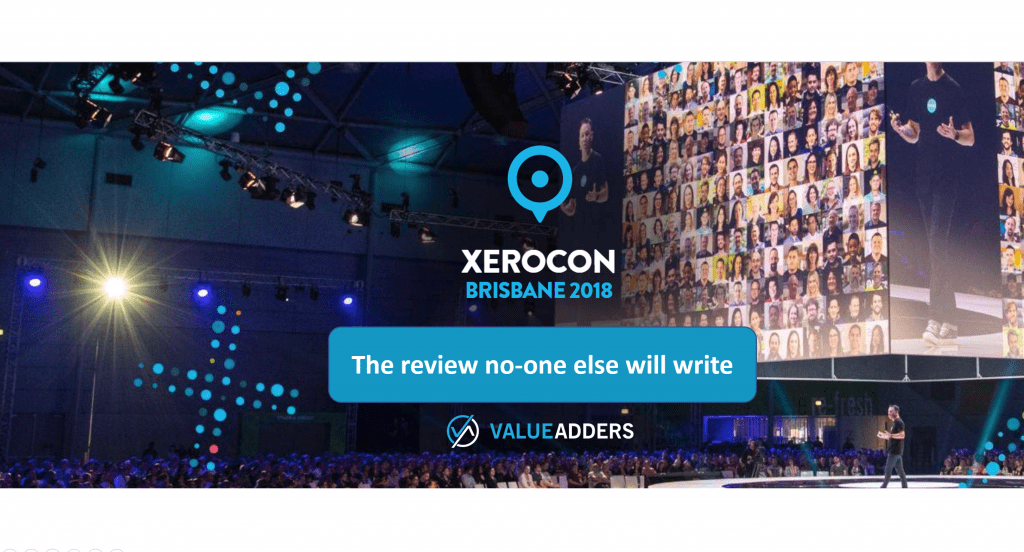 Recently former Intuit employee David Leary and his fellow #CloudAccounting Podcaster Blake Oliver declared the changing of the guard atop the three "big whales" of worldwide SME accounting tech (Rod Drury moving on from Xero CEO, Brad Smith likewise Intuit and Stephen Kelly unceremoniously removed as Sage CEO) signaled a clear end of Cloud Accounting 1.0 and the industry moving into the 2.0 phase. It's not only a point hard to argue, it is one that for me, was clearly demonstrated at this year's edition of Xerocon (South).
The new, older Xero
Xero, under Drury's visionary founder leadership, was once the emerging up-start start-up, amassing a cult-like band of Xealots. Now they are the big dog in town (in AuNZ I mean). The new incumbent, attracting 3,702 attendees to their conference, many of whom fit neatly into the early and even late majority groupings under Roger's "Diffusion of innovations curve".
Xerocon is no longer the conference exclusively attended by innovators and early adopters. They now have the largest (paying) subscriber base across AuNZ. We're weeks away from 1H19 results that will (I think) show them generating more revenue than the former, purple incumbent. They now have a market capitalisation around 4X said former incumbent (it wasn't that long ago that Bain relisted $MYO at a higher market cap. than Xero at the time).
And the thing at Xerocon 18 that completely summed up where Xero, CloudAccounting in Australia and the audience in attendance is now at – the "innovation" that got THE loudest cheer of the entire event was… no, nothing to do with AI, nor machine learning nor blockchain nor mobile nor [think of something new and innovative and add it here], but the loudest, most raucous cheer…. a running total on the GL transaction report… [insert da da daaaaa music here].
And herein lies Xero's challenge moving forward. How do they continue to innovate without getting dragged into "listening to their customers". I know that sounds completely anti-intuitive as modern tech mantra is "listen to your customers", and that cheer about the running total is pretty hard to ignore. But the reality is the backlog of features like the running total will only grow larger and larger as Xero ages and expands into more markets and industries. And the chorus of customers and partners starts to get louder and louder:
"Why haven't they done this yet?";
"If only they just did this, everyone would be happy"
But I'm sorry to say, customers whilst being a great source of inspiration can in fact be a drag on innovation. Henry Ford once said:
So a MASSIVE question I have with Rod Drury winding down in day-to-day involvement in the product team particularly, the evolving of the business to incumbent status, the growing chorus of staff, customers and partners who "know" what Xero need to add next, the expanding regionalisation requirements, and the inevitable bureaucracy of product decision making that forms in a maturing, 2,000+ headcount business – how the heck do they continue to drive innovation as the business and technology continues to mature and not become the next encumbered incumbent like MYOB and Sage who resorted to acquisition for innovation and ultimately have been usurped by the more nimble, innovative Xero?
I'm not sure Xerocon 2018 answered that question for me. If anything it only reaffirmed why I keep pondering this. After all, consider CEO Steve Vamos's main stage apology for "recent sub-system performance issues" – its great to acknowledge and apologise, but apologies like these are a bit of a commonality among ageing vendors…
Then consider Steve's five (the only time Steve talked in anything but "The Rule of Three" BTW) BIG opening keynote announcements, with a critical lens:
Open APIs around banking = hey banks, if you want to work with us, fit what you want to do around our standardised API. We're not going to build anything specifically for you, cause we work with 1,000 banks… Question: will banks work to a standard or will they expect vendors to "meet them in the middle"?
Invoicing re-written = A good thing? Yes. Innovative? not sure…maybe more a reaction to the success of the likes of Invoice2Go and Wave perhaps?
Email to Bills = MYOB did this a while ago… more an example to ecosystem partners of the risk of "being in the horizontals"?
Investing in mobile = about time, Intuit have a 2 year headstart on you when it comes to understanding the world has already moved beyond browser to mobile-first.
Xero Learn = you guys announced that LAST year but called it Xero Lifelong Learning Platform… I like the new, snappier name, but did it warrant being in the CEOs 5 announcements to open the conference?!
I'm not meaning to be negative, because about Xero and Xerocon, I am genuinely positive. I'm just providing food for thought. Xero evolved as the young, anti-incumbent. Its now effectively the 12 year old incumbent and it faces the same challenges as MYOB before it, only on a larger, more genuinely global scale.
For what its worth, I do think Xero have the wherewithal to manage this transition. Perhaps Gareth Cronin, Executive General Manager – Partner Products, summed up their approach moving forward best, balancing innovation with customer demand: Xero are now making:
Step by step, careful changes, pulling you with us
I'd call it evolution not revolution, because they are no longer just dealing with innovators and early adopters, they have the masses to keep happy.
Perhaps Rod the NED is part of the answer?!
A lot of respect was paid to founder Rod Drury across the conference. The new CEO Steve Vamos made a significant point of sharing his limelight with Rod perhaps focused on easing any concerns of investors, partners and staff of Rod disappearing or being forgotten in the future Xero.
Rod's new role of Non-Executive Director and effectively, as it is being described, product innovation lead, should perhaps be the answer to my innovation questions. A lot of research is emerging that highlights genuine, innovating thinking needs time and a lack of distractions to be nurtured – something that seems so hard in a 24/7, social media crazed world.
During Rod's keynote late on day two, he talked of being freed up from the day to day, to ponder and help build the future. A future in which cars drive themselves and partners and customers find their "ah ha moments" with AI and ML embedded in the Xero platform. Where can the machine be better than humans, to help build better businesses and ultimately better lives? Perhaps Rod the "world's oldest pro-snowboarder", will get the thinking time to genuinely drive the next wave of Cloud Accounting 2.0 innovation. I am eager to see Rod's Xerocon 2019 keynote to see what he and Xero can deliver, to ease my scaling innovation concerns.
ReceiptBank: is the writing on the wall?
I found a real juxtaposition in the spend on the conference by ReceiptBank and the writing clearly on the wall presented by Xero with Hubdoc and Email to Bills being two of the key announcements of Xerocon2018, on top of Xero Expenses announced at Xerocon2016.
ReceiptBank have done an amazing job growing as they have, evolving their technology and beating off competitors with an enviable balance of marketing, product and channel management.
Insiders tell me Xero was within a whisker of acquiring ReceiptBank 2-3 years back, only to back-flip late in the piece over concerns about cost vs cost to replicate/cost to build a better, AI driven alternative. Since then, ReceiptBank have seemingly gone from strength to strength, raising $50m in capital to seemingly spend big on customer and partner channel acquisition. Xero are taking their sweet time to come close to replicating / building their own thing with Xero Expenses and now Email to Bills taking much longer than internal product champions may have thought…
Rumours have abound in recent times, as to whether ReceiptBank themselves may make the leap from add-on to accounting tech player, with industry insiders commenting on product direction in the UK and whether accounting integration was needed for micro-businesses.
Then there is Hubdoc, front and centre at Xerocon with the two Jamie's (founders) on stage and welcomed wholeheartedly into the Xero family. And before any ReceiptBank lovers jump down my throat and tell me how they use Hubdoc alongside ReceiptBank, just let me pose the combination of Hubdoc, Xero Expenses and now Email to Bills…? IMHO I start to ask as to whether Xero have effectively boxed Receipt Bank into a corner, where they become a much smaller value add-on and many Xero customers and bookkeepers who may have looked at ReceiptBank, now don't as they have native alternatives..?
Now compare this to the fact ReceiptBank had:
Two double stands, across a large back corner of the exhibitor hall;
Clearly more staff present than any other add-on;
Amazing bribes like a free tablet to anyone who braved a demo;
Not one but two parties on the middle night of the conference, including a boat cruise and a Fortitude Valley rave (well not quite, but a decent party nonetheless)!
Doing the maths in my head, that $50m won't last long on that kind of spend. So I ponder… perhaps ReceiptBank see the writing on the wall and are going to go down swinging… Or perhaps I just don't know what I'm on about..? Please let me know what you think!
Xero Learn
It is fair to say, the changing of the guard has happened. Much like MYOB usurping Attache in the early 90s by leading the small-business, user-friendly Windows wave, it took 25 years for MYOB themselves to be usurped by the cloud tsunami led by Xero. And there are many similarities one can draw from then and now, not least of which the education change I foresee about to occur in Australia:
If you learnt accounting or bookkeeping at university or TAFE in the 80s and even early 90s, chances were, if you were lucky enough to be exposed to computers, you probably were taught computer accounting using Attache;
For the last quarter century, MYOB have owned the education market with most TAFEs and universities in Australia using versions to teach courses on computer accounting;
Now Xero, with Xero Learn, will be the only logical tool for Australian universities and TAFEs to teach computer accounting that is teaching friendly and represents the world into which their students will graduate. Nothing else comes close. Its only a matter of time and awareness for the transition to occur. Because even if Xero weren't the new incumbent, their learning platform is years ahead of any competitor (worldwide). I called it last year at Xerocon17 when Xero Lifelong Learning Platform was announced. The re-announcement and renaming to Xero Learn, 12 months on has not changed my opinion (other than to question how the same thing was a marque announcement 2 years in a row… that's something ageing incumbents do when their rate of innovation slows isn't it…?)
Key theme: Human
Echoed across the conference was the central theme of "Human". Steve Vamos talked of Xero being the only company he's been at where Human was a core, shared value. And as Steve put it:
Technology doesn't innovate, people do. Technology hasn't disrupted anything, people have.
Many of the guest speakers offered a perspective on the human condition. From Gill Hicks, the London bombing survivor, who challenged the audience to consider what was truly worth living for?
What not to do@MADforpeace #xerocon pic.twitter.com/eUF0VuQdRd

— Matt Paff (@mattpaff) September 5, 2018
To Mark Manson who sticks his finger up at the self-help brigade to say everyone is flawed, deal with it. Accept stuff happens. Accept pain is part of the human condition and grow from it.
.@IAmMarkManson #xerocon pic.twitter.com/qOSNqfrGVy

— Matt Paff (@mattpaff) September 5, 2018
Sharon McClafferty told the audience a very sad, very personal story of her father a former Big 4 partner, to challenge the audience on enjoying the journey not the destination, because the destination is ultimately death…
Another speaker at #xerocon talking about the perspective of death
First @IAmMarkManson, then @MADforpeace and now @SharonsNetwork
A theme. pic.twitter.com/k10p9dkPZ5

— Matt Paff (@mattpaff) September 6, 2018
Many philosophers through the ages have pondered their lives and belief systems from a lens of the finite-ness of ones existence. Epicurean and the Hedonists, to existentialist like Sartre. Perhaps the repetitive theme of Xerocon along this line, is to challenge the audience on the general fear of "the coming of the robots". What does it mean to be human? If a robot can automate a task out of existence, perhaps that task doesn't drive us closer to being human, in fact the opposite. Don't fear the robots, embrace them, they will make your life better! And they are coming, rest assured!
Enough of the outdated number already
Impressive yet 6 month old numbers… How about delaying #Xerocon 2019 until after 1H20 reporting so the numbers are up to date… 😜 pic.twitter.com/neEj1SBSJe

— Matt Paff (@mattpaff) September 4, 2018
A frustration of mine with the last couple of Xerocons, is a conference in September, regularly referencing numbers for March. Xerocon is held just weeks before 1H19 results are due. These numbers will undoubtedly see Xero surpass 1.5m subs. Why do we need to still be talking 2H18 numbers? Why not announce updated numbers at your showcase event?? Or run the event AFTER the 1H announcements..?
Conclusion
Xero's transition to global technology business and the transition of the world to Cloud Accounting 2.0 is complete ;
Xero continue to deliver the gold standard in world-class partner conferences;
Humans who worry about robots taking their jobs, should ponder what it genuinely means to be human. Are you perhaps alive, but not living?!
I'm getting more comfortable with Rod Drury's new role of non-executive product innovation lead and this in fact could be a way for a global business to continue to innovate like a start-up.
Ecosystem partners playing in the horizontals (broad industry appeal, as opposed to verticals which are deep, specific industry appeal) need to be aware that they are in an awkward space. Xero (and Intuit) have a strategy to broaden and further monestise their offerings and unless you're being acquired, you run the risk of your Total Addressable Market shrinking…
Acknowledgement
Matt attended Xercon 2018 as a guest of Xero.
___
For more on Accounting, Payroll & HR tech:
Follow On Twitter: https://twitter.com/mattpaff  and https://twitter.com/valueadders
Follow our Blog: https://valueadders.com.au/articles/
Follow our LinkedIn: https://www.linkedin.com/company/value-adders/
Like on Facebook: https://www.facebook.com/valueadders/
Follow on Medium: https://medium.com/@mattpaff