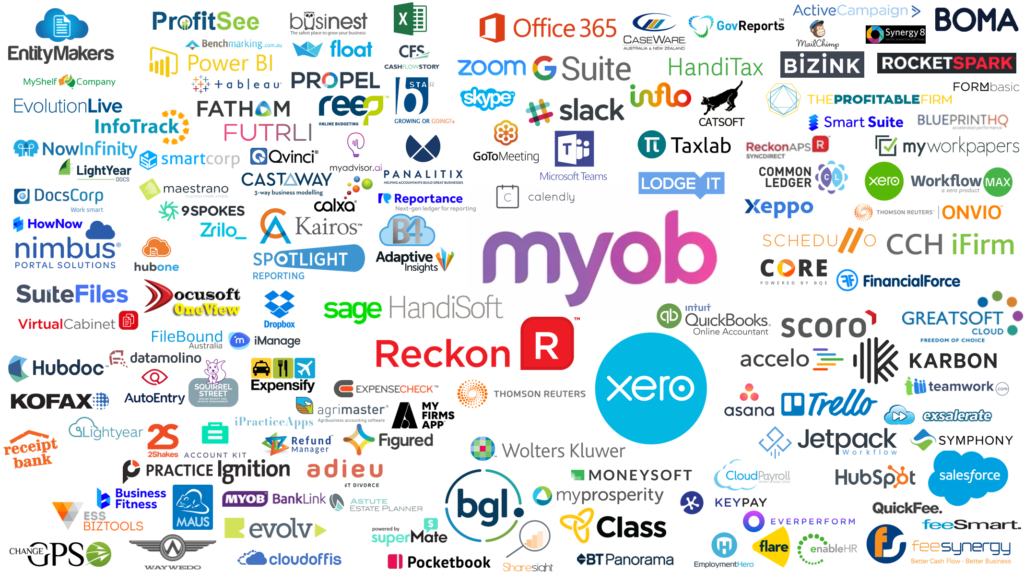 I've spent some time recently analysing the software landscape for Accountant's in Australia. Its been interesting, eye-opening and mind-boggling all at the same time.
My first key challenge has been to define and categorise the segment, which is the basis of this particular post:
How do you actually define the segment?
Practice Management seems to get bandied around as both the overall market segment, as well as a defined sub-segment for effectively client, job and task management.
So as to avoid confusion, I have decided to personally use the terms:
"Accountant Software" to define the broader industry;
"Practice Management" to define the sub-segment;
How do you define the sub-segments of the Accountant Software market?
You can see from the graphic above, in 2019 Accounting firms use a vast array of different and over-lapping applications from a myriad of different software vendors. In pulling together the graphic, which I emphasise is by no means comprehensive, but moreover a broad representation of the market, I've tried to bucket the various apps into some form of groups.
I started adding overlays on my graphic, which got ugly quickly… yuck.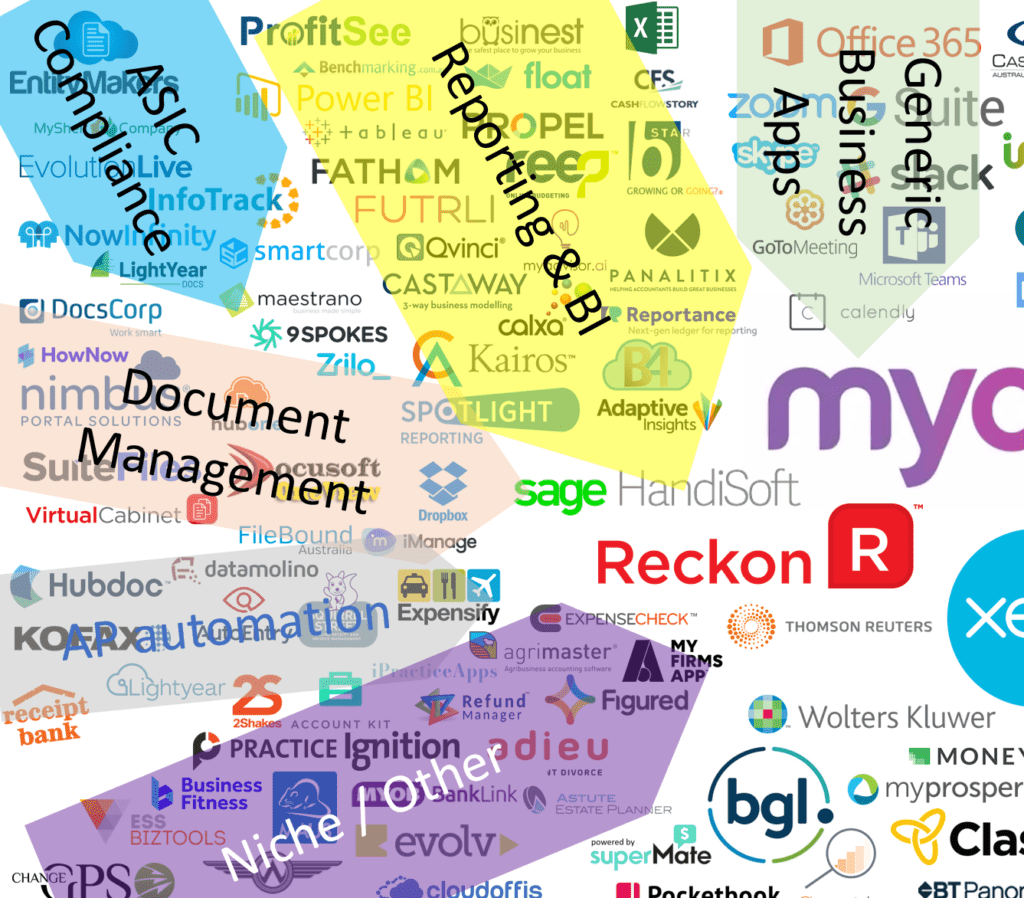 I studied a number of the larger vendors websites, hoping for some consensus… alas no…
I reached out to a number of industry legends which I know and asked their opinions… I started to get some consistency in the sub-segment definitions.
I then threw up a post on Twitter and LinkedIn:
In the end I've landed on the following 10 segments:
Generic business apps, used across industries (GSuite, Office365, Zoom etc)
"Practice Management" – Workflow, Job/Project Management & Resource Planning;
Client Accounting/Ledgers and ETL;
Tax, Compliance & Workpapers;
Marketing, CRM/CLM (customer relationship (and lifecycle) management);
Reporting, Business Intelligence and Advisory;
Document Management & Client Portals;
Wealth Management;
Audit
Other
What do you think? Any alternate thoughts?
_______________________________
For more on Accounting, ERP, Payroll & HR tech:
Follow On Twitter: https://twitter.com/mattpaff and https://twitter.com/valueadders
Follow this Blog: https://valueadders.com.au/articles/
Follow our LinkedIn: https://www.linkedin.com/company/value-adders/
Like on Facebook: https://www.facebook.com/valueadders/
Follow on Medium: https://medium.com/@mattpaff