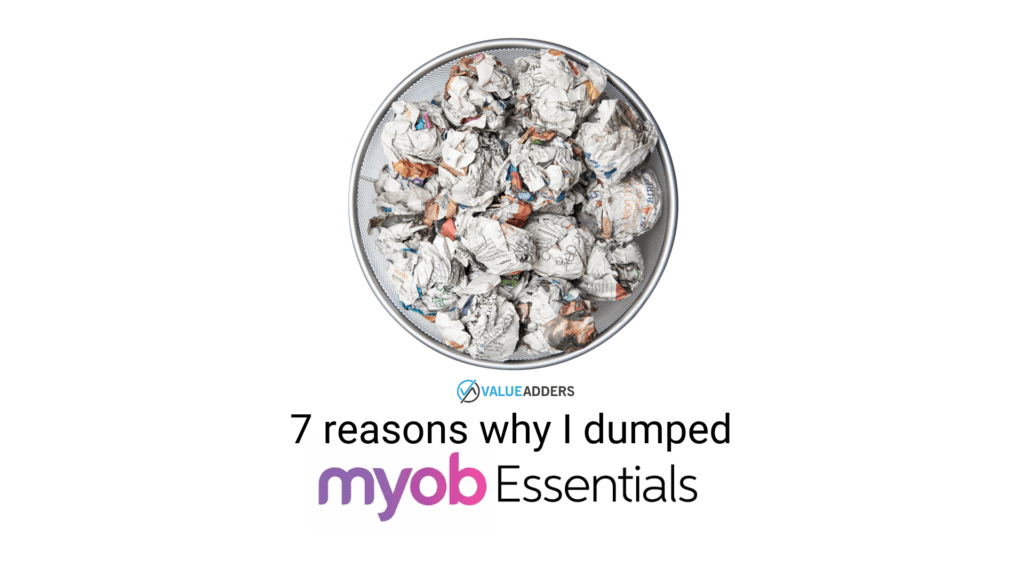 Given my professional interest in accounting technology and out of a desire to stay up-to-date, I have been using the 3 most popular browser-based accounting / bookkeeping software systems (Xero, QuckBooks and MYOB Essentials) across 3 different businesses I'm involved with.
Recently I became so frustrated with using MYOB Essentials in my vSure business that I had to end the experiment. Here's the 7 reasons why I dumped MYOB Essentials:
1. MYOB Essentials reports don't have totals
I don't understand it, but most reports in MYOB Essentials don't offer a total at the bottom. Afterall, who wants a total at the bottom of a sales report, seriously?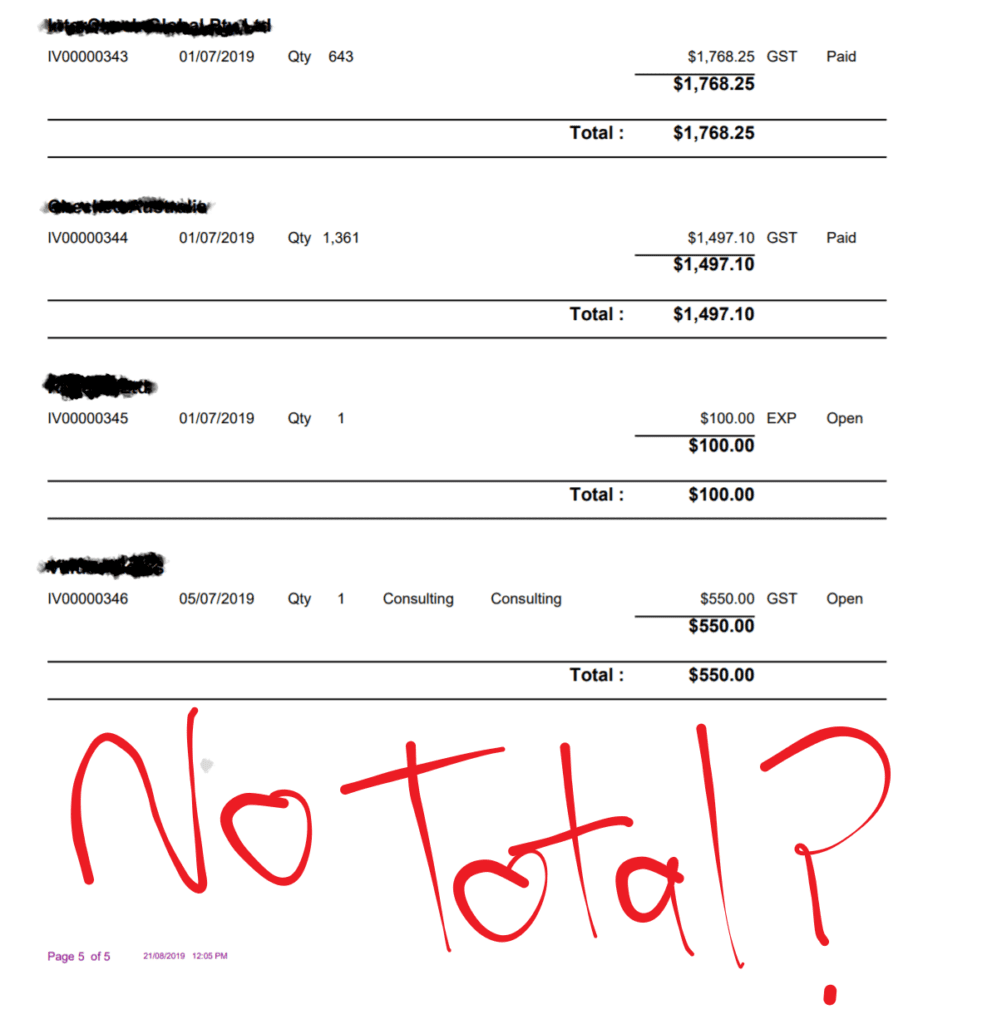 2. Most reports are PDF only
No nice tabular interface. No outputting to MS Excel. Most Essentials reports go to PDF and from there you can't do much with them as the table formats aren't great. So, there's no easy work around for the lack of totals on reports.
3. A lack of integrations
We use LivePlan to build and monitor our business plan. LivePlan (admittedly a US product) has integrations with QBo and Xero… not MYOB Essentials…
4. MYOB Essentials offers no recurring transactions
We issue recurring invoices to customers. We have accrued income that needs to be moved from the Balance Sheet to the P&L each month. MYOB Essentials has no recurring transactions capability to automate these transactions. Xero and QBo do.
5. MYOB Essentials Payroll is VERY light on
There's no employee self-service. There's not even any where to enter leave dates. The MYOB Essentials Payroll is basic, basic. Compared to KeyPay that you get with QBo and Xero Payroll, using a transport analogy, Essentials Payroll is a kids Razor Scooter compared to the comfy, practical motor vehicles offered by the other two.
6. Mobile… similarly light
MYOB offer a number of different apps based on the purpose. Invoicing & Quotes. Capture for Essentials. MYOB Pay Direct. Compared to the functionality of QBo (particularly) and Xero apps, again MYOB is racing go-carts, whilst Intuit and Xero are in the super-cars race… I'm too used to coding my bank feeds and checking my reports on the QBo and Xero apps… I can't live without these features any more!
7. Price
With a name like Essentials and a feature-set comprised of the aforementioned competitive weaknesses, $60/month for MYOB Essentials is completely out-of-whack with the competition and the practical product positioning.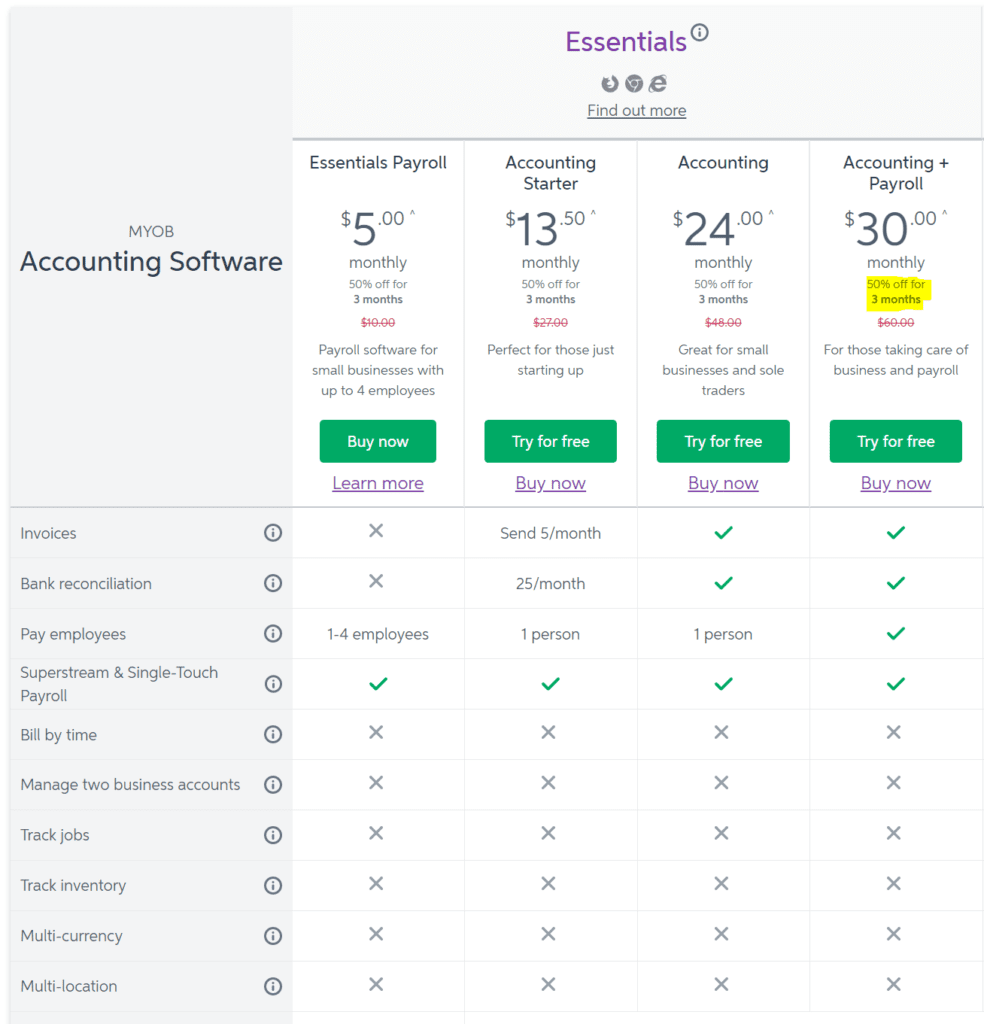 Compare this to the others and its ridiculous the value MYOB are placing on their brand… Just have a look at the other two:
$50/month ($10/month less) gets me QBo with 10 employees on KeyPay and a bucket-load more functionality.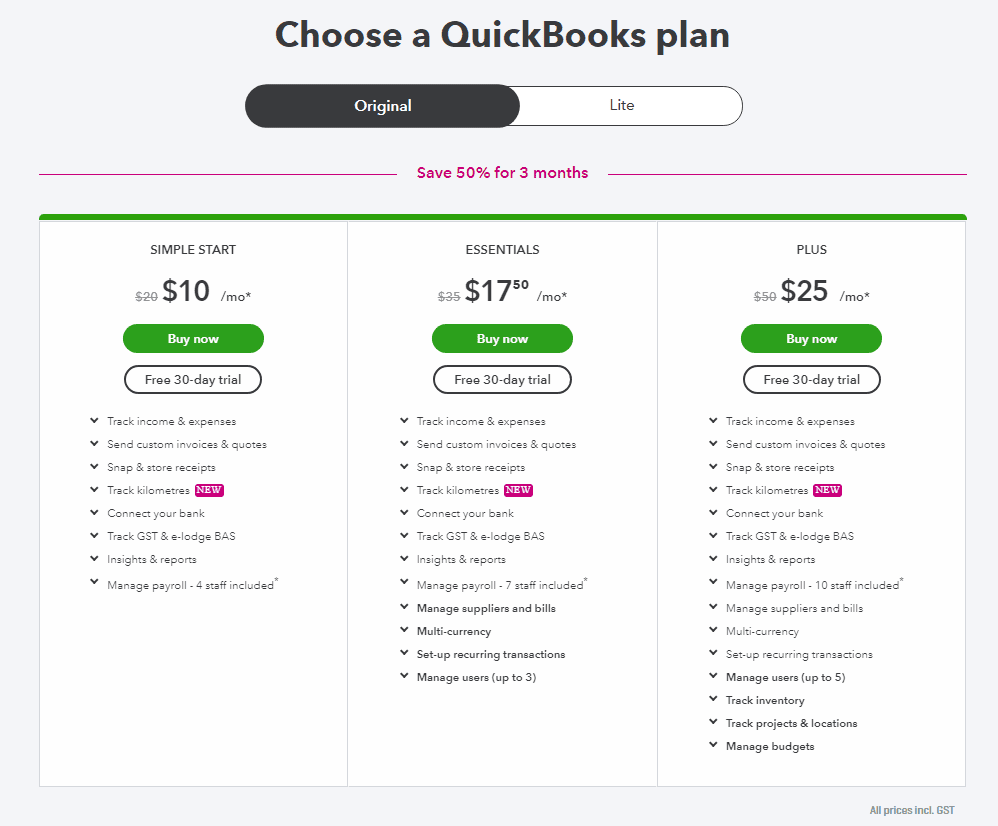 $65/month ($5 more) gets me Xero Premium with 5 employees and a bucket-load more functionality.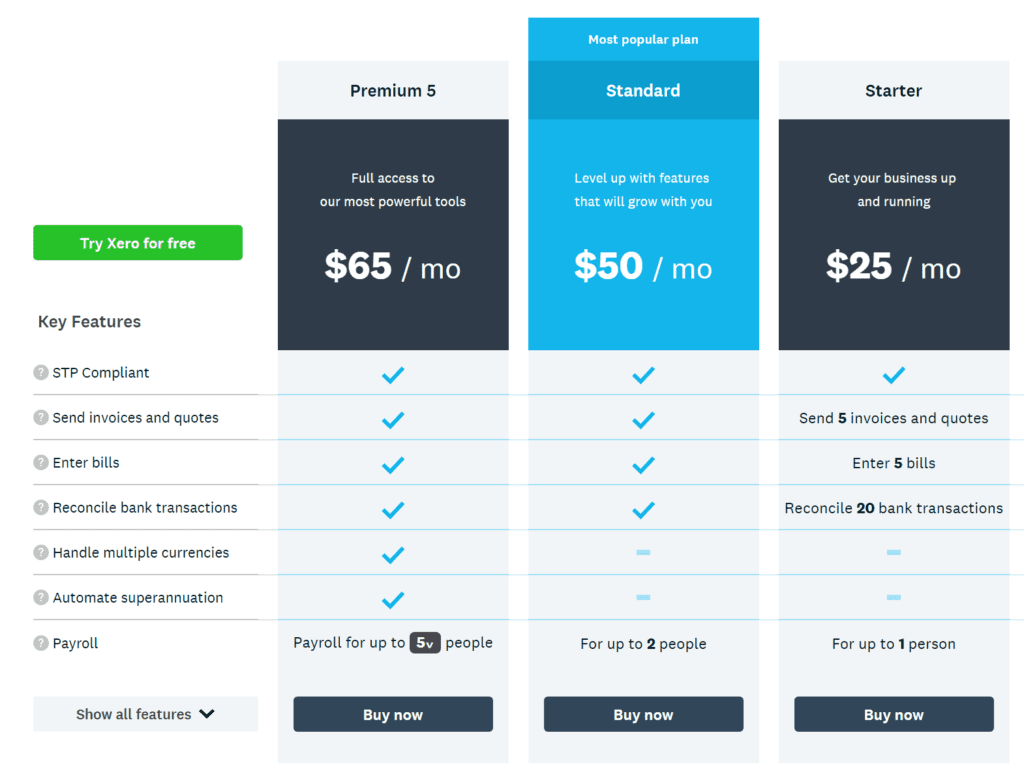 It makes me wonder how KKR plan to get an ROI on their acquisition. Pricing out-of-whack with the market erodes brand. And at the end of the day, only brand and product truly sustain enterprise value. The new owners and execs have a challenge to stop the continued erosion of both relative to the big two competitors.
So, so long MYOB Essentials. I did like your automated invoice reminders, simple invoicing, practical bank feeds, but you just don't compete with the "big boys" when it comes to running my businesses. I enjoyed being able to compare the 3 systems, but I'm not holding one of my businesses back for the "fun of it" any more… Goodbye!
_______________________________
For more on Accounting, ERP, Payroll & HR tech:
Follow On Twitter: https://twitter.com/mattpaff and https://twitter.com/valueadders
Follow our Blog: https://valueadders.com.au/articles/
Follow our LinkedIn: https://www.linkedin.com/company/value-adders/
Like on Facebook: https://www.facebook.com/valueadders/
Follow on Medium: https://medium.com/@mattpaff