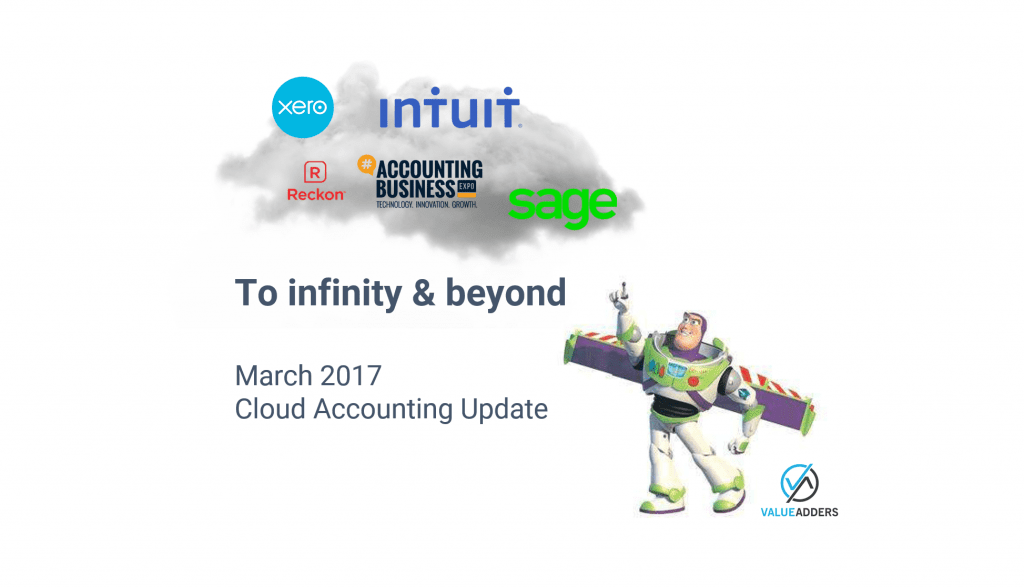 Happy EOFY to our east islands cousins!
As the calendar year 2017 marches on, the cloud accounting space keeps growing and growing. Had you have read my 17 Predictions for 2017 back at the start of the year, you probably weren't too surprised by a couple of the big announcements this month.
1 million subscriptions… Xero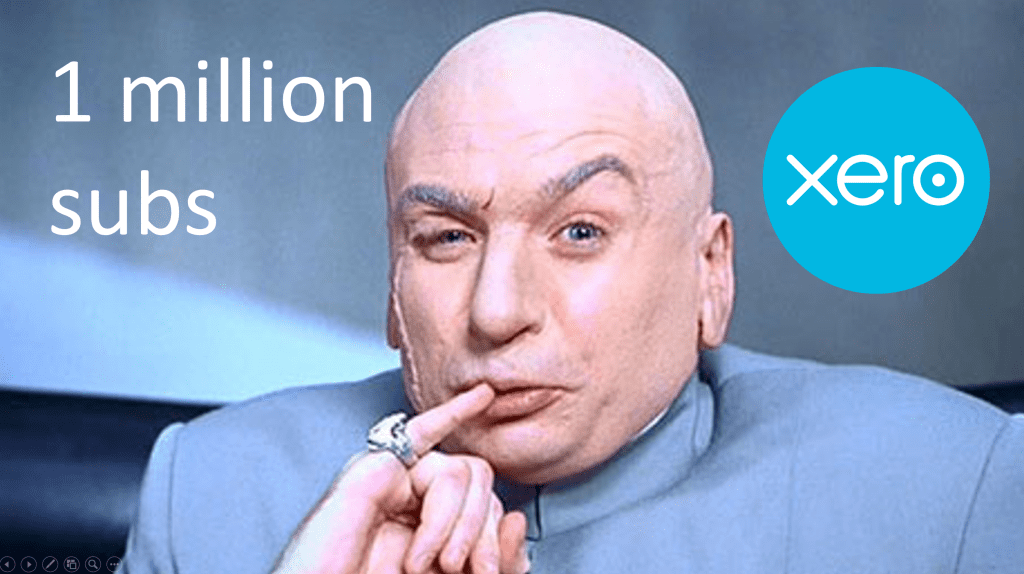 Right on their financial year end, Xero announced they had cracked the 1,000,000 subscriptions. Wow, you don't have to be a Xero fan to admire/envy what Rod and Co have built. All I can say is congratulations to Rod, his team and the Xealots who've help get them there!
Think about it, that's a lot of SME data they now have to play with! That's a big base to value add to! That's a lot of churn to offset!
Their continued growth maps pretty well!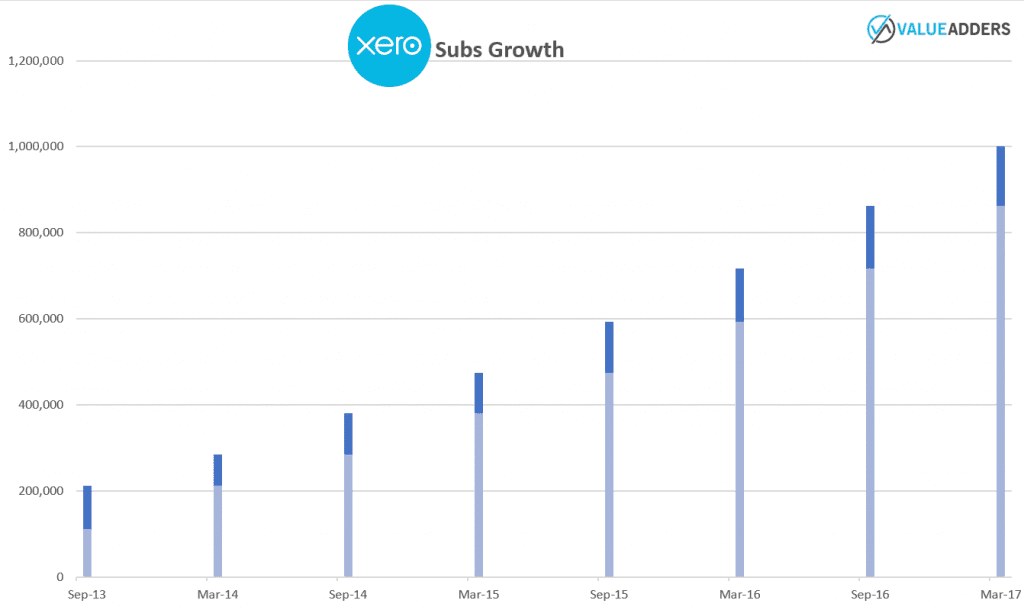 Unfortunately we have to wait until May 11 for Xero to announce their FY17 results.
Reckon to "demerge"
In March, Reckon announced its intention to demerge – listing the document management division on the UK AIM exchange.
One might question why you would spin off the only growth division. To maximise shareholder return – simples. The expected multiple on a division growing at >30% on the UK AIM is much greater than that of the other 2 (that are flat at best) listed on the ASX. The market is already effectively valuing the whole business based on the flat growth of the 2 – leaving it as "Reckon" and creating a new "growth" company is a classic case of the sum of the parts being greater than the whole.
Look for the some sort of retiring of debt through the process and cleaning up of the Reckon balance sheet, making the remaining division, more attractive to a trade sale, with $MYO, $SGE and $INTU the likely buyers.
Intuit release new practice management features in QBoA
We've seen Xero pioneer offering "free" practice management as a means of aggregated selling of SME software. By only focusing on monetising the clientside Xero have been challenging the incumbents and emerging players trying to monetise accountantside.
We've seen MYOB reacting with the build out of MYOB Dashboard and Sage giving credits again Handitax for each SageOne customer an accountant signs up. Like the other incumbents Intuit have profited from monetising accountantside software and have significant revenues in-flowing from these solutions. But they appear to recognise the aggregation opportunity a central, integrated platform offers and they are carefully following Xero's lead by building out QBoA, this month announcing some cool new features.
Sage (kind of) Announce SageLive's arrival in Australia
With SageSummit in Melbourne at the start of March, the most interesting announcement for me was from Fabiola Stein:
Happy to announce #SageLive is available in Australia end of March ! The future is here #sagesummit #Accounting #technews https://t.co/sUTVmkfWVx

— Fabiola Stein (@fabiola_stein) March 3, 2017
I've been saying for sometime that I think SageLive will do well, off the back of the Salesforce Platform. I've been eagerly awaiting the arrival. As today is the last day of March, I assume an official announcement from Sage is coming, today?
Fabiola's Melbourne talk is available on Facebook – she does actually say April, not the end of March, so let's wait and see. She also announces a number of practice management and Payroll/HRIS innovations coming later in 2017. Its worth a watch. As are some of the other keynotes also found on their Facebook page. I wrote a while back an article on Sage being the waking giant? It is interesting looking at this 18 month's on.
Accounting Business Expo a rousing success
National Media can take a bow that their first crack at an "independent, vendor neutral accounting industry event" was so successful. Kudos to Laura for corralling all but a couple of the vendors (yes I'm going to mention the absence of Reckon and Saasu). Well done Sholto on the content. In fact if I had one criticism it was that the presenters/content was too good for the "Expo" environment. Whilst it was always made clear it was an Expo NOT a conference, I think having the likes of Tim Reed (MYOB CEO) and Trent Innes (Xero Au MD) presenting in a small, noisy room on the side was unfair on them (dare I say below their lofty statuses) and I fear it may impact on their decision to come back and present next year. But I don't mean to be negative, quite the contrary, it was a fabulous event, the turn out was amazing and the content was better still!
Xero start rolling out automated transaction coding
Rod Drury flagged it at Xerocon last year, but in March Xero started rolling out automated transaction coding. It maybe one small step on the automation journey, but it is a significant one. I keep saying Cloud is all about centralised data and what you do with it. Auto-coding is but a start! To infinity and beyond!
_____
Anything I've missed? Any inside word you want to share? Comment or get in touch.
_____
For more commentary by the author on Biztech:
Follow On Twitter:
Follow on LinkedIn:
Like on Facebook: