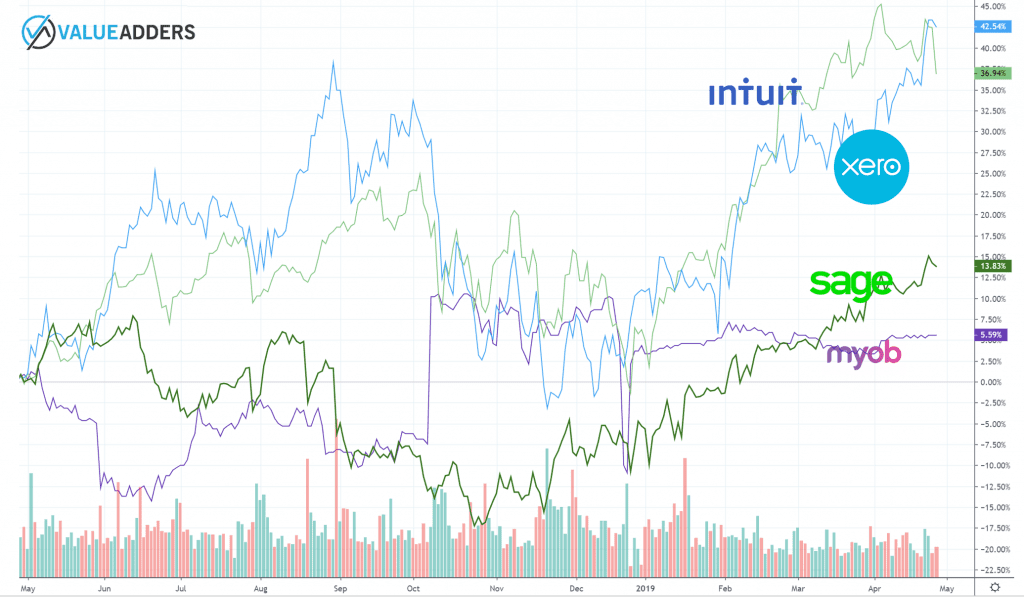 For us antipodeans, May is a stark reminder that winter is coming. The introduced deciduous trees we have, have given up hope that this year, climate change means they can keep their leaves, and so our streets are littered with the dry, brown, yellow and orange cast offs of these foreigners, as the days shorten, the weather chills and we all await the next episodes of GOT.
Whilst personally I'm a child of the summer, who doesn't handle cold well (sorry Westeros, I'd be of little help right now), May is a month I look forward to every year. For an Accounting Tech and markets geek, its the month when so much happens, specifically, the BIG 3 of SME accounting technology all report.
Here's what I am looking forward to over the coming weeks:
May 16: Xero FY19 Announcement
I'd like to think, due to my prompting, Xero have now announced an FY19 announcement date:
Hi Matt,

Xero's full year 2019 results will be released on 16 May 2019. We're in the process of updating this date on our website. Thanks for your feedback.

– KC

— Xero (@Xero) April 29, 2019
Anyway, this will be Steve Vamos's first full year at the helm. Its been a roller coaster, but its been a good year for XRO investors!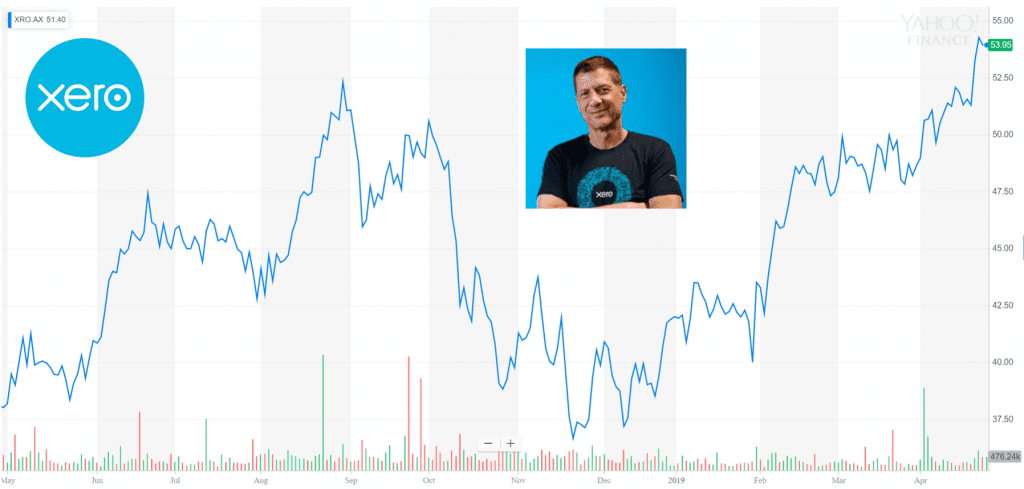 May 17: Sage FY19 Interim Results
The market has approved of the CFO Steve Hare taking over as CEO in November after the sacking of Stephen Kelly earlier in the year. FY19 will be his to own.

May 23: Intuit 3Q 19 Results
Intuit report Quarterly and their April 30 quarter end will be announced to the market on May 23. This will be Sasan Goodarzi's first full quarter at the reins and the market has so far been positive as this giant continues to outperform.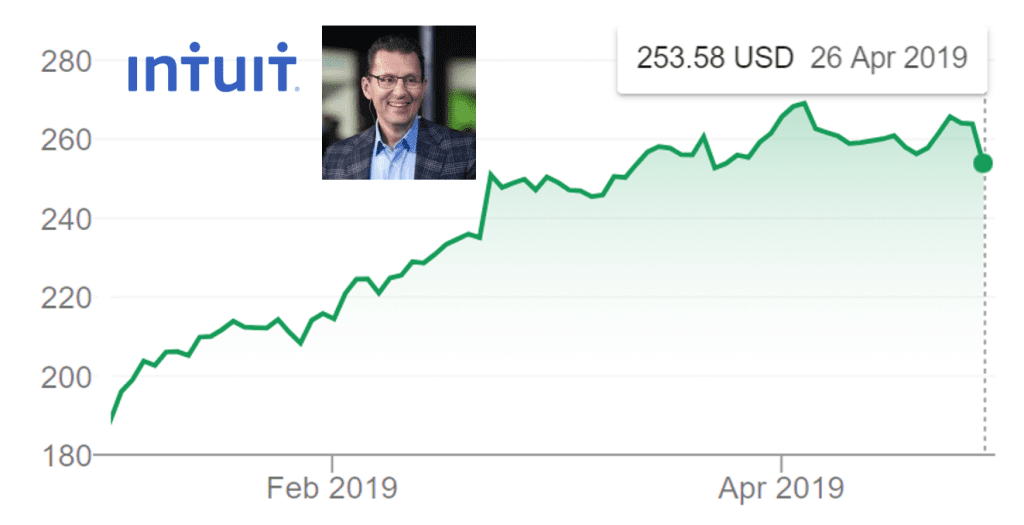 May 23: Apps4 Wholesalers Conference & Technology Showcase
I had to get this one in! I'm running an event for B2B wholesalers and manufacturers in Parramatta, on May 23. If you have any clients or are yourself in this space, please find out more on the website:
Use the Promo Code at checkout "Blog" and score 35% off the ticket price! And if you get in before Wednesday (May 1), you get a further $20 off for early bird pricing.
PS No more announcements from MYOB
On April 24 the following announcement was made:
This time last year we were talking about MYOB + Reckon Accountant's division. Bot a lot can change in a year!
PPS if you are interested in 12 month performance comparison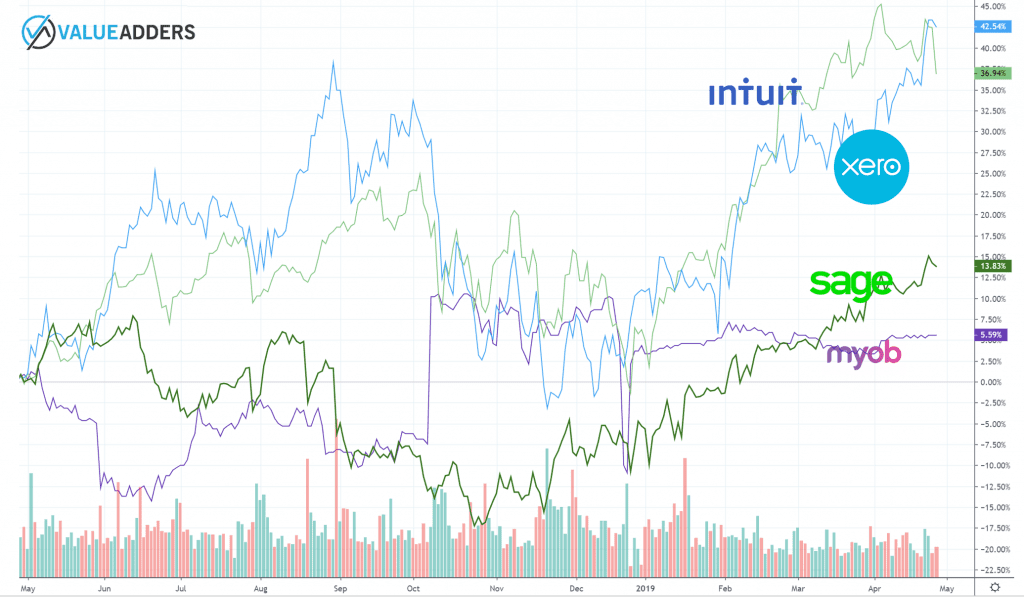 What a great year to be into Accounting Tech investment!
Tip from me: don't expect such stellar capital returns over the next 12 months! I sense the bears, not just the white-walkers are coming!
___
For more on Accounting, ERP, Payroll & HR tech:
Follow On Twitter: https://twitter.com/mattpaff and https://twitter.com/valueadders
Follow our Blog: https://valueadders.com.au/articles/
Follow our LinkedIn: https://www.linkedin.com/company/value-adders/
Like on Facebook: https://www.facebook.com/valueadders/
Follow on Medium: https://medium.com/@mattpaff